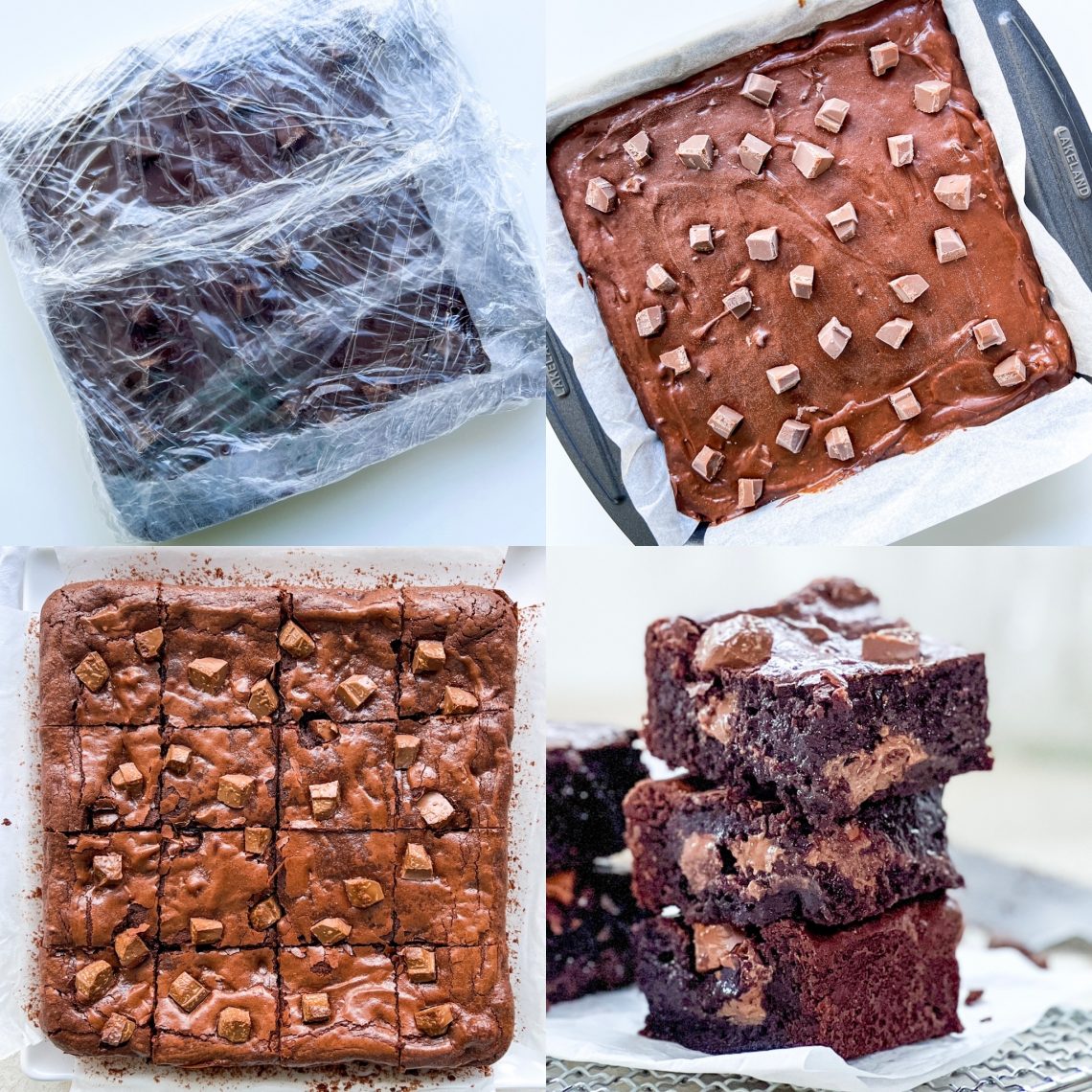 Chocolate Brownies – Cook from Frozen
10th November 2022
This is not a post about a new chocolate brownie recipe, but a post about a new idea about cooking the normal, fabulous Daffodil Brownie batter, directly from the freezer, whilst still frozen.
What better than being able to present your guests with freshly baked brownies in less than 40 minutes, with absolutely no faff? Perfect for:
surprise visitors,
when you want to plan ahead for busy periods, such as Christmas,
or quite simply, when have a craving for indulgent, warm, fresh brownies which are soft and gooey on the inside, slightly crispy on the outside, and you want them NOW!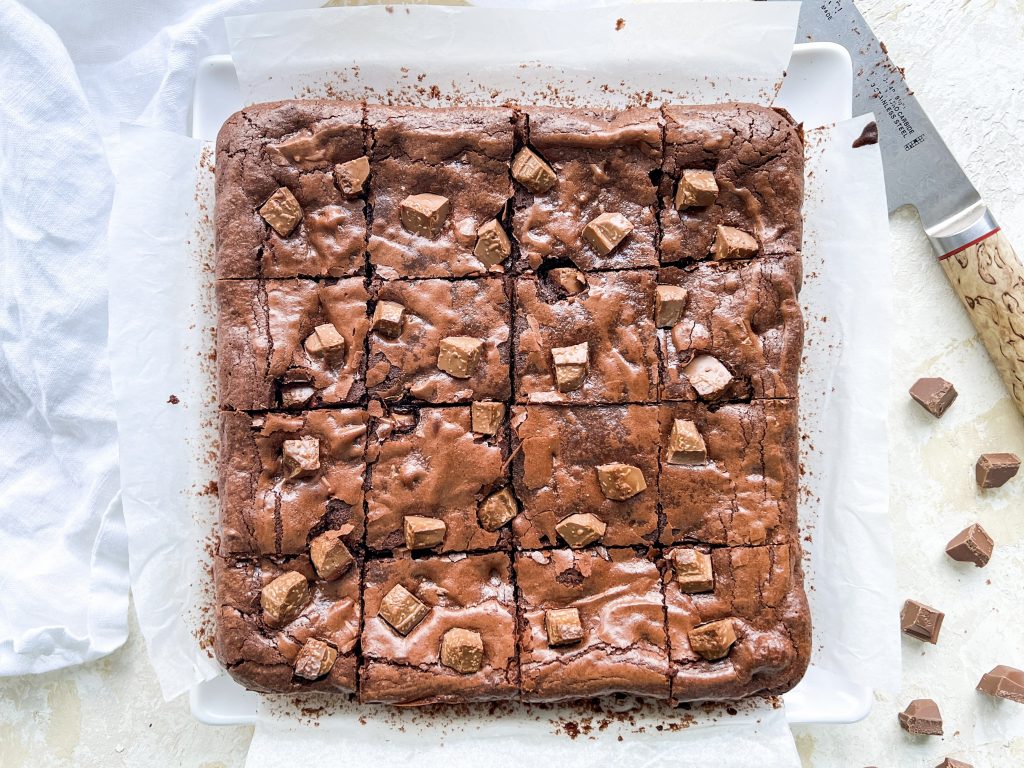 What is the best way to serve these brownies?
We have been making these brownies in our family for years. They are simply wonderful served just as they are, with morning coffee, or as an afternoon treat with a cup of tea. Also, they make a fabulous dessert; either with some strawberries or raspberries on the side, or try them warmed with ice cream and hot chocolate sauce. Just divine.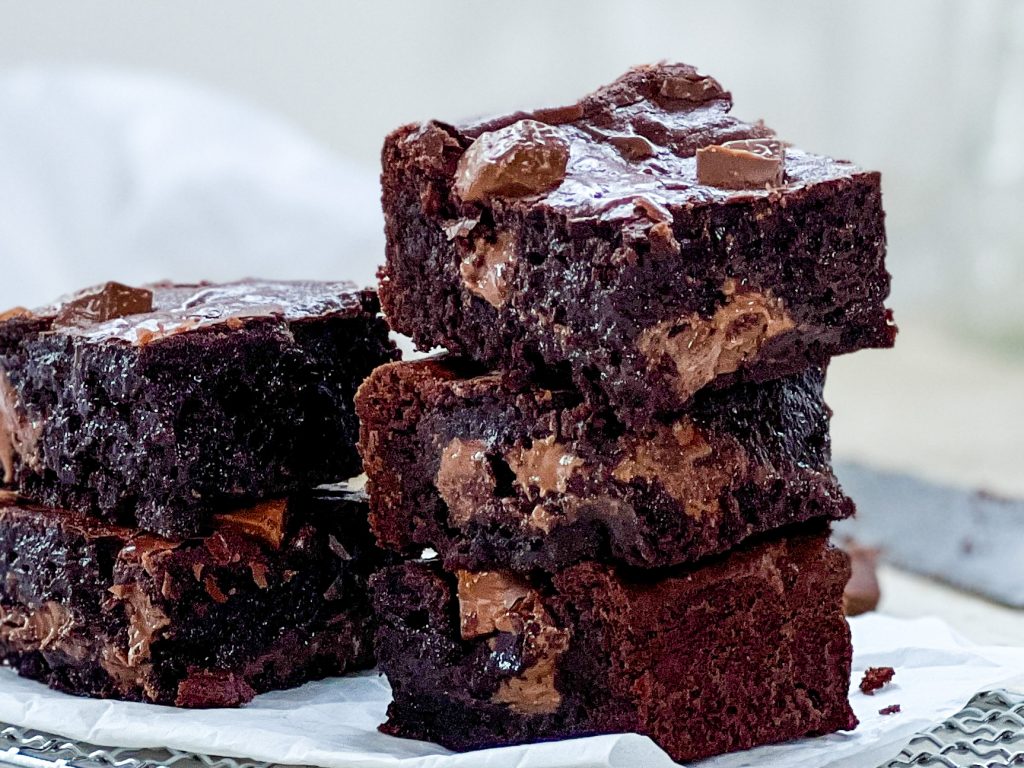 Do you have to defrost the batter before you cook it?
No you don't – you cook it directly from the freezer. It occurred to me that freezing cookie dough balls and cooking them from frozen is very common and very successful. I also freeze uncooked muffins and cook these from frozen. So, why not freeze uncooked brownie batter and cook a tray of brownies, from frozen? Happily, it works wonderfully; rich, fudgy brownies every single time! You even still get the lovely brownie crinkly top. Simply allow an extra 10 minutes in the oven, and you are good to go.
So next time you make a batch of Daffodil Brownies, I suggest you double the quantity, cook half and freeze half to cook on a later occasion. See here for lots of Daffodil Brownie inspiration.
How many batches can you make at once?
I make my brownies using a freestanding mixer. Making a double batch takes only a little longer than a single batch. Unless you have an industrial sized mixer, I wouldn't recommend whisking up more than 2 batches at a time. There is simply too much volume.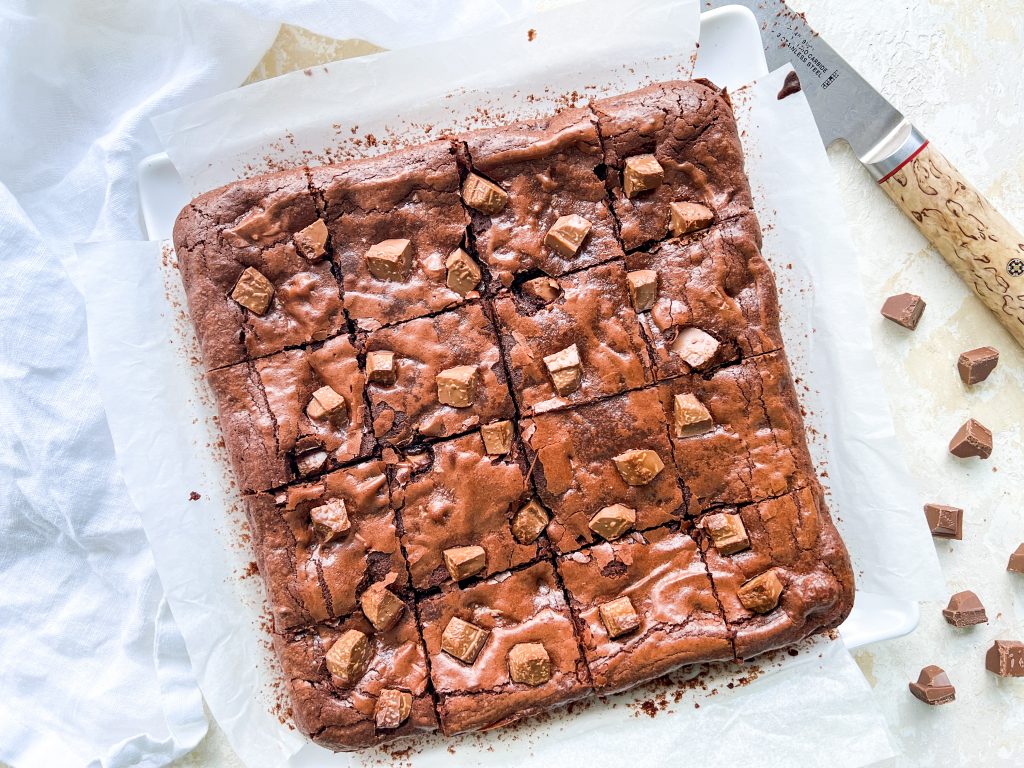 Tips for making, freezing and cooking brownies from the freezer:
Make a batch of brownies and transfer into a baking parchment lined baking tin, just as if you were going to cook them immediately.
Instead of baking, transfer the brownies to the freezer whilst still in the tin.
When the brownie batter is frozen, remove from the freezer, take out of the tin but leave in the baking parchment and wrap in 2 – 3 layers of cling film.
Put back in the freezer until you are ready to cook them. They can be stored for up to 3 months in the freezer.
When you are ready to cook them, simply preheat the oven to fan oven 170°C/190°C/375°F/Gas 5. Take the brownies out of the freezer, remove the cling film and place back in the baking tin, still in the baking parchment. Lift any baking parchment which may have stuck to the top of the brownies, off the batter.
Cook in the pre-heated oven for 30 – 35 minutes or until cooked to your liking. (I cook mine for 33 minutes, which is exactly 10 minutes longer than normal.)
Voila – perfect brownies, cooked from frozen!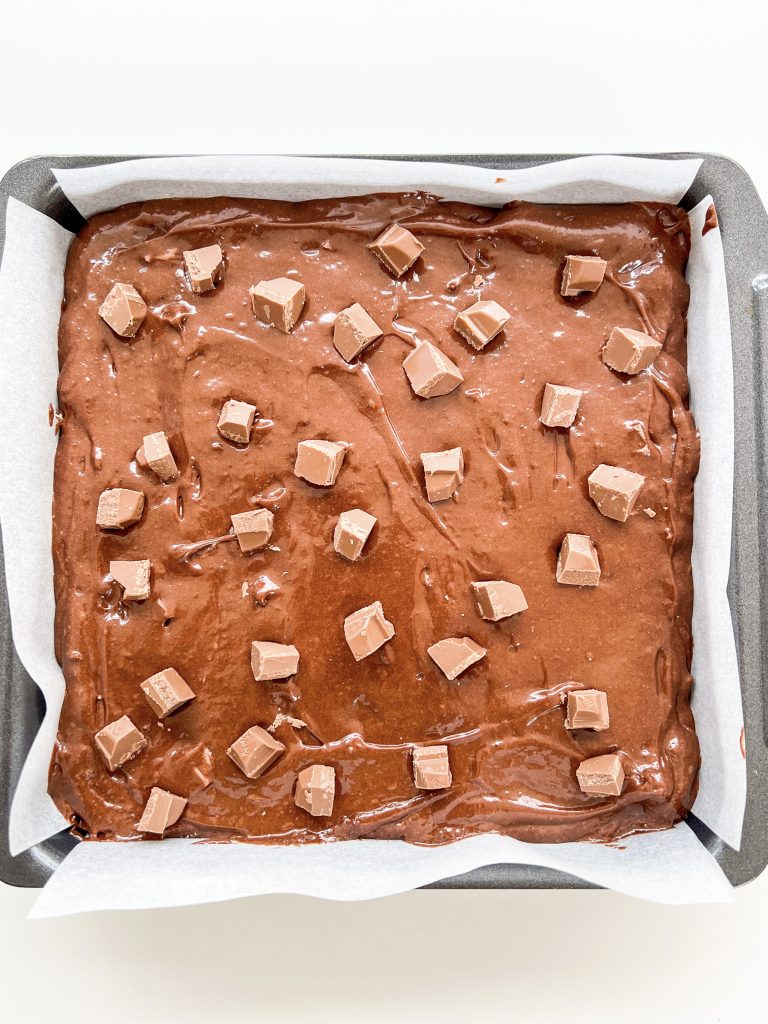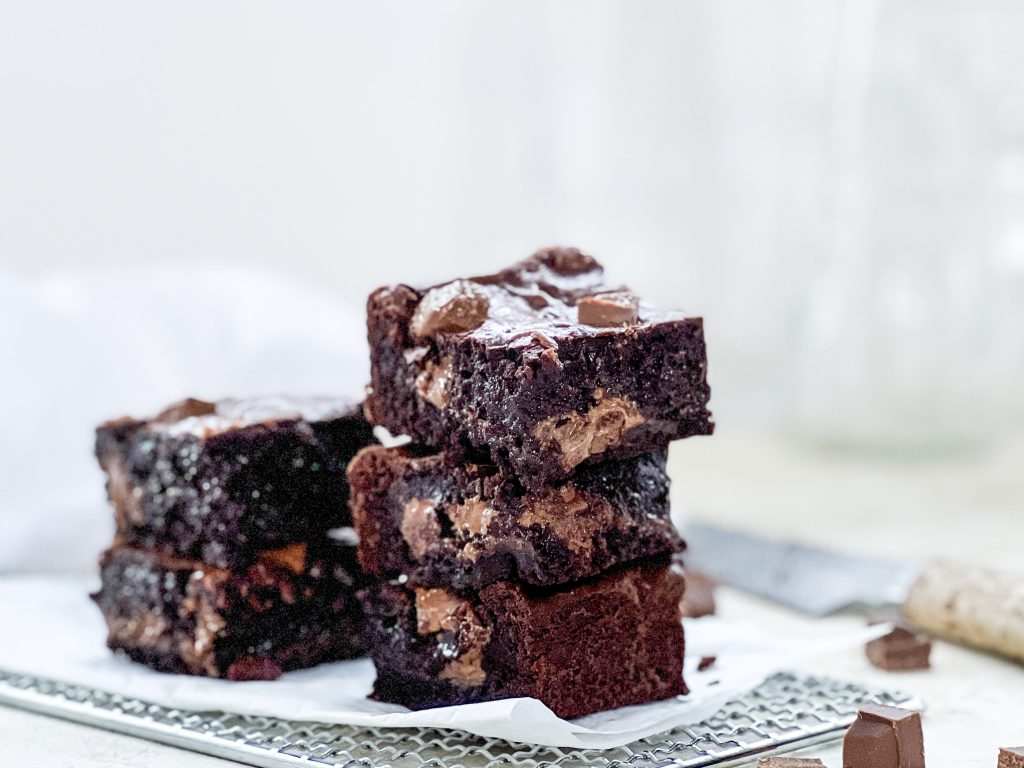 Can I freeze all brownie batters?
I have only tested this idea with Daffodil Brownies; I have not tried any other recipes. However, I imagine other recipes, similar to this one, should work. If you try freezing another brownie batter, and cooking it from frozen, do please let me know how it goes.
Made this recipe?
If you make this recipe, do please tag me on instagram @daffodil_kitchen.
You May Also Like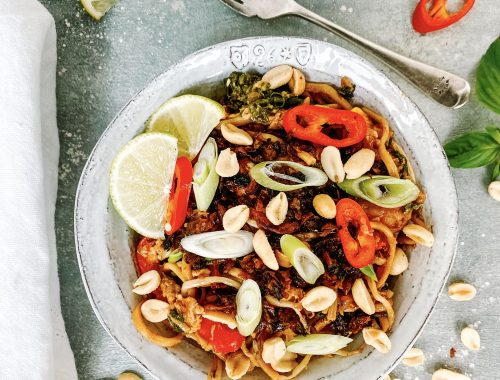 27th December 2020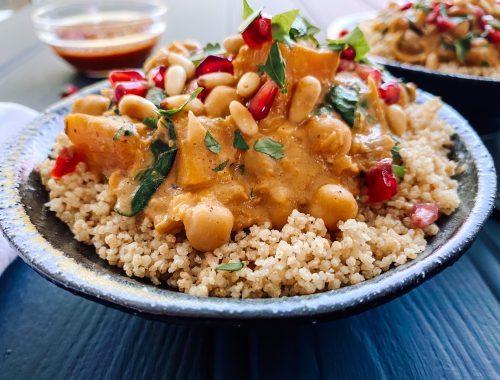 25th May 2020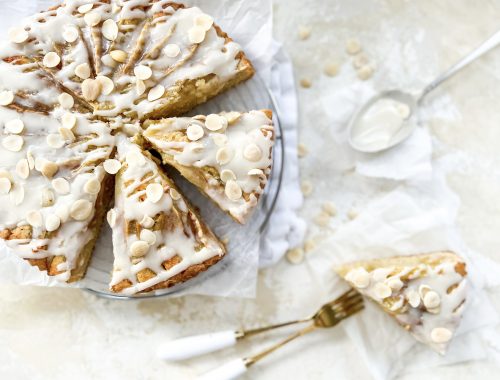 29th July 2022