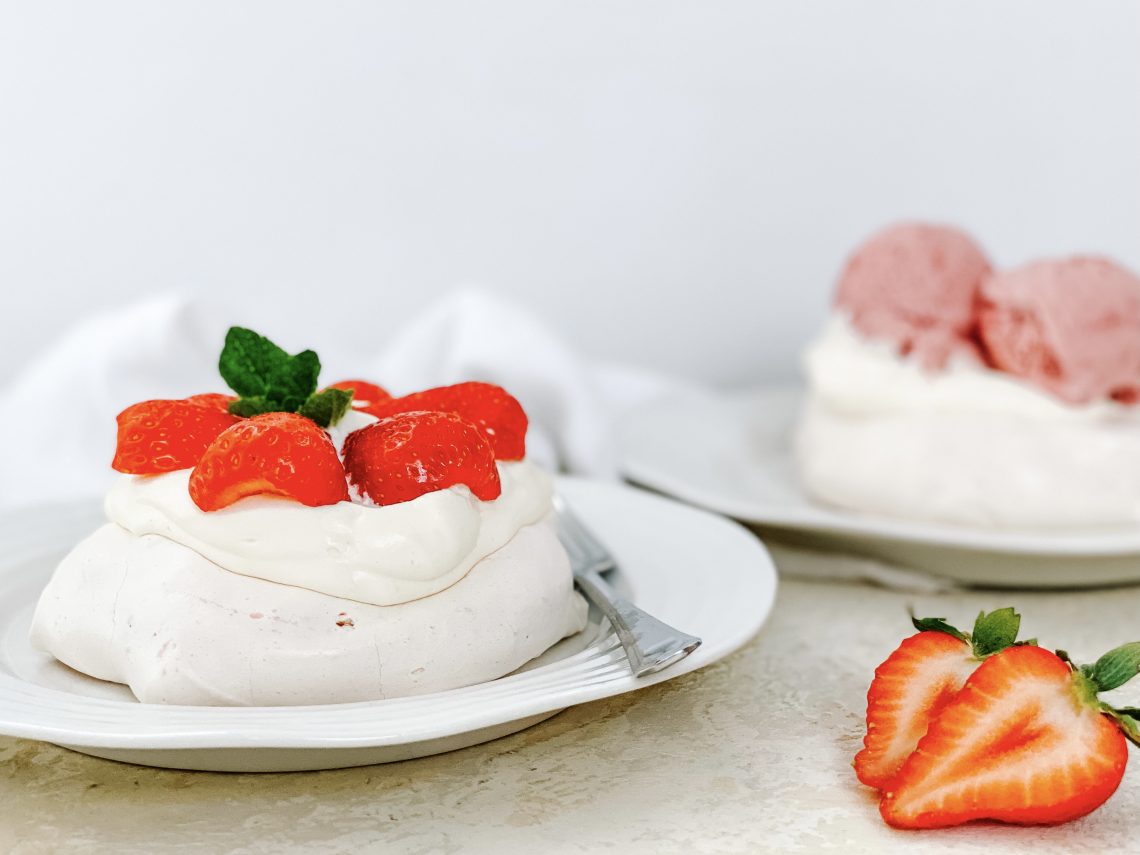 Individual Pavlova Nests
30th June 2021
Jump to Recipe
Who doesn't love Pavlova? Crispy meringue on the outside, feathery light marshmallow yet slightly chewy on the inside, topped with lashings of whipped cream and your choice of fruit or ice cream.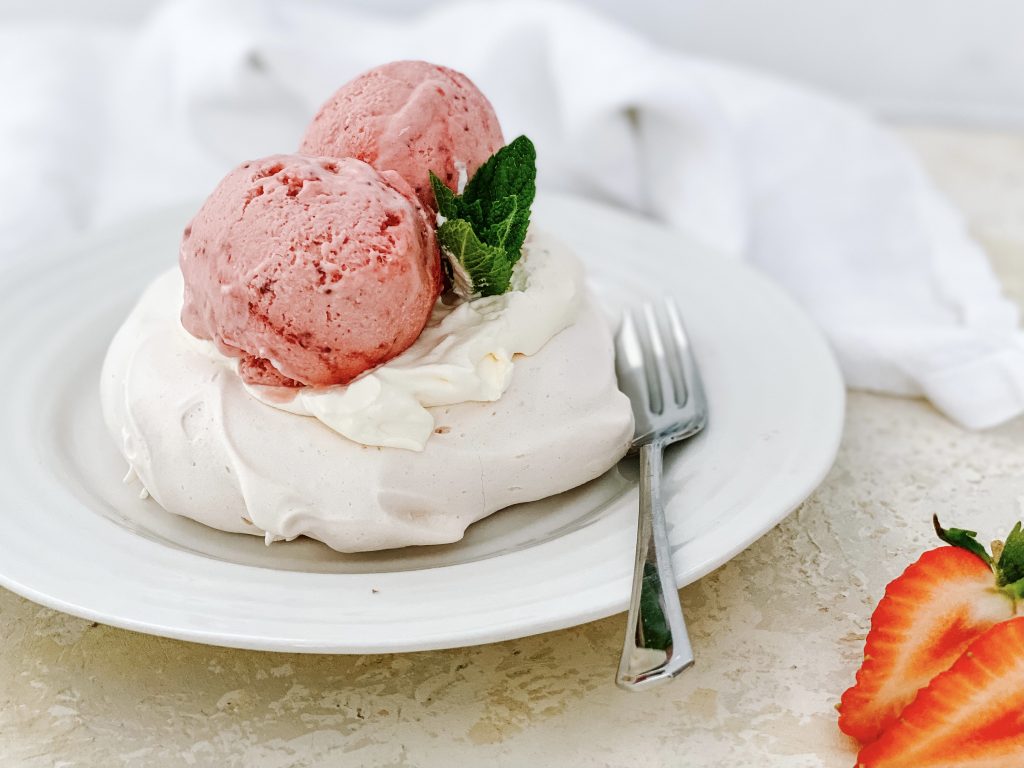 Named after the Russian ballerina, Anna Pavlova, who toured Australia and New Zealand in the 1920s, the origin of this dish is hotly contested between the two countries and is culturally connected strongly with both. I don't know the answer, I just know I fell in love with this internationally renowned dessert when I lived in Australia way back in the 1980s and have been making it, either as nests or as a large pavlova, ever since. It is as perfect for the poshest dinner as it is for a casual barbecue or a family meal, and even better, the meringue base can all be prepared and cooked well in advance.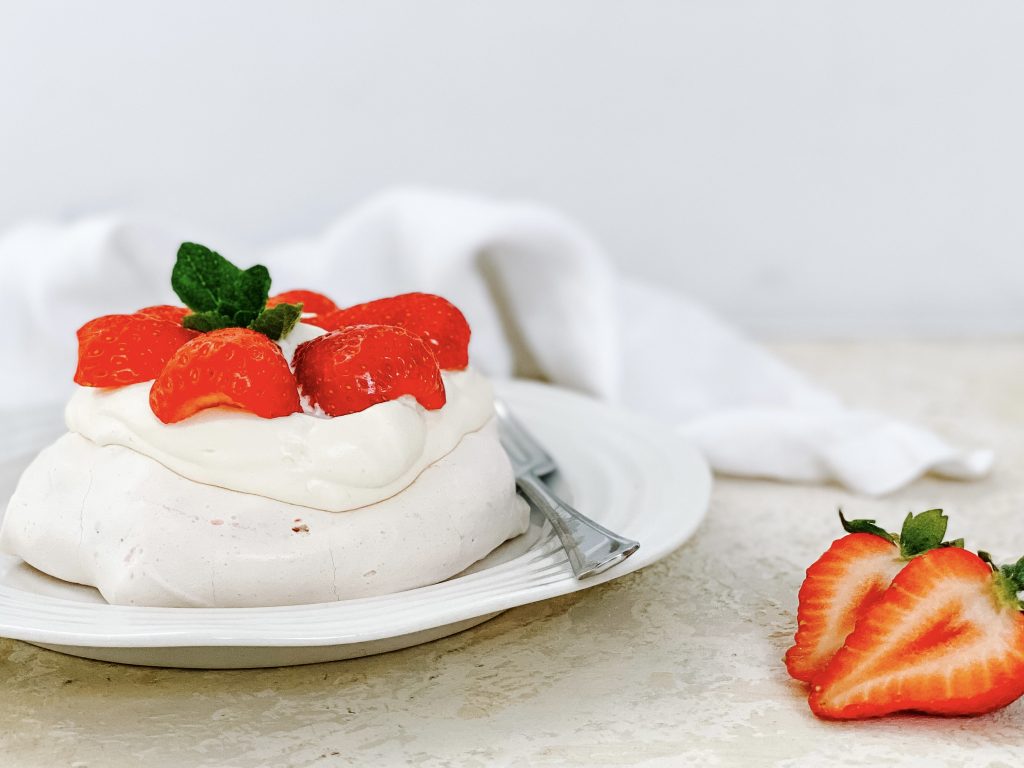 Are Pavlova Nests difficult to make?
Pavlova have a reputation for being difficult to make, but they aren't. There are a couple of major hiccoughs to avoid though and a few tips to remember:
Absolutely no yolks in the whites please! Very importantly, when you separate the eggs, make sure there is absolutely no egg yolk in the egg white, not even the smallest of drops. If there is, you will not be able to whisk them until they are fluffy.
Make sure your bowl and whisk are completely clean and dry – water and grease can also effect the egg whites fluffing up.
Most importantly – always make a few extra! They are perfect in the wonderful and classic British summer dessert, Eton Mess – meringue, broken into pieces, with fresh whipped cream, strawberries and strawberry sauce. Recipe coming soon!
Also, please note:
Separate eggs when fridge cold: it is easier to separate the egg yolks and whites when the eggs are fridge cold.
Whip egg whites at room temperature. Egg whites whip up better when they are at room temperature.
Use eggs which are a few days old. Very, very fresh eggs don't whip up as well as eggs which are a few days old. Supermarket eggs are generally a few days old, so work perfectly.
Follow the size and cooking instructions below to guarantee the crispy, yet soft textures.
The meringues will expand as they cook and, more often than not, crack a little as they cool. This is utterly normal, I think it looks rather appealing and the cracks will more than likely be covered with whipped cream anyway!
This recipe is from the inimitable Nigella Lawson.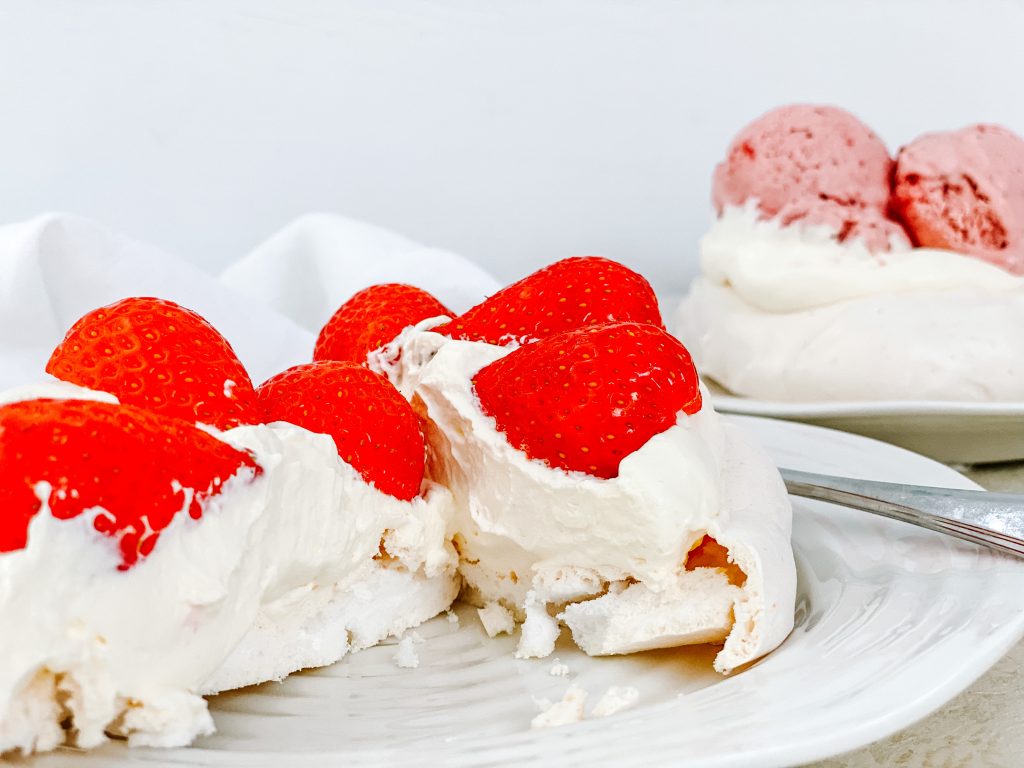 How to make Individual Pavlova Nests
Collect all your ingredients together:
large egg whites
caster sugar – I like using white caster sugar to keep the meringue as white as possible
cornflour
white wine vinegar
fine salt
Topping ideas:
fresh double or whipping cream, whipped
fresh double or whipping cream, whipped, mixed with natural Greek yoghurt
fresh fruit – such as strawberries, raspberries, cherries, blueberries, kiwi fruit, mango, passionfruit, blackberries, pineapple
cooked fruit – such as blackberries, raspberries, rhubarb, gooseberries
ice cream – any flavour. (We add cream and ice cream!)
lemon or passionfruit curd – to drizzle on or mix with the cream and/or cream/yoghurt mix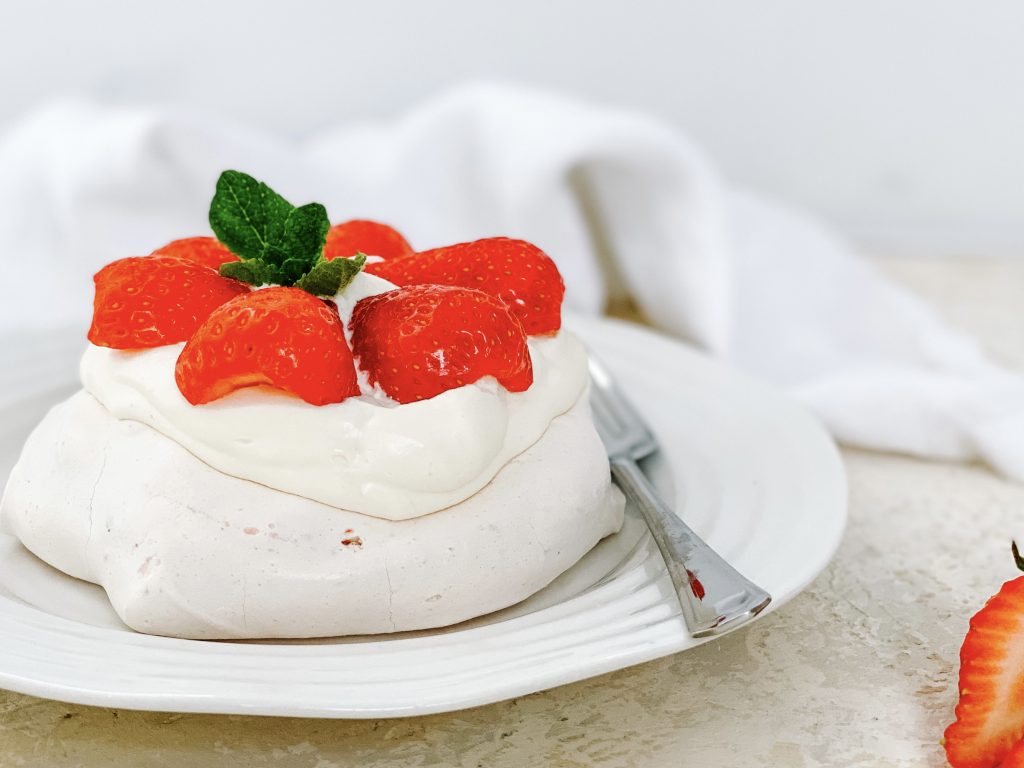 How to make and cook Individual Pavlova Nests:
Beat egg whites with an electric whisk until they form satiny peaks.
Add the sugar gradually, spoonful at a time, whilst beating until stiff, shiny and smooth. The sugar should dissolve into the egg whites. If the mixture feels grainy, beat for 2 – 3 extra minutes, or until silky
Add the cornflour through a sieve, vinegar and salt and beat on a low speed to mix thoroughly.
Draw 9 x 9cm/3½ inch circles onto baking parchment and divide the mixture amongst these circles. Bear in mind that the pavlovas will expand a little whilst cooking. (NB The photographs show 8 circles, the 9th was on a separate sheet!)
Use a knife to shape the meringue. You want a flattish base and slightly higher sides.
Put into the centre of a preheated oven and immediately turn down the temperature. Cook for 30 minutes. After 30 minutes, turn the oven off but leave the pavlova inside for a further 30 minutes and then remove.
Transfer to a cooling rack to cool completely.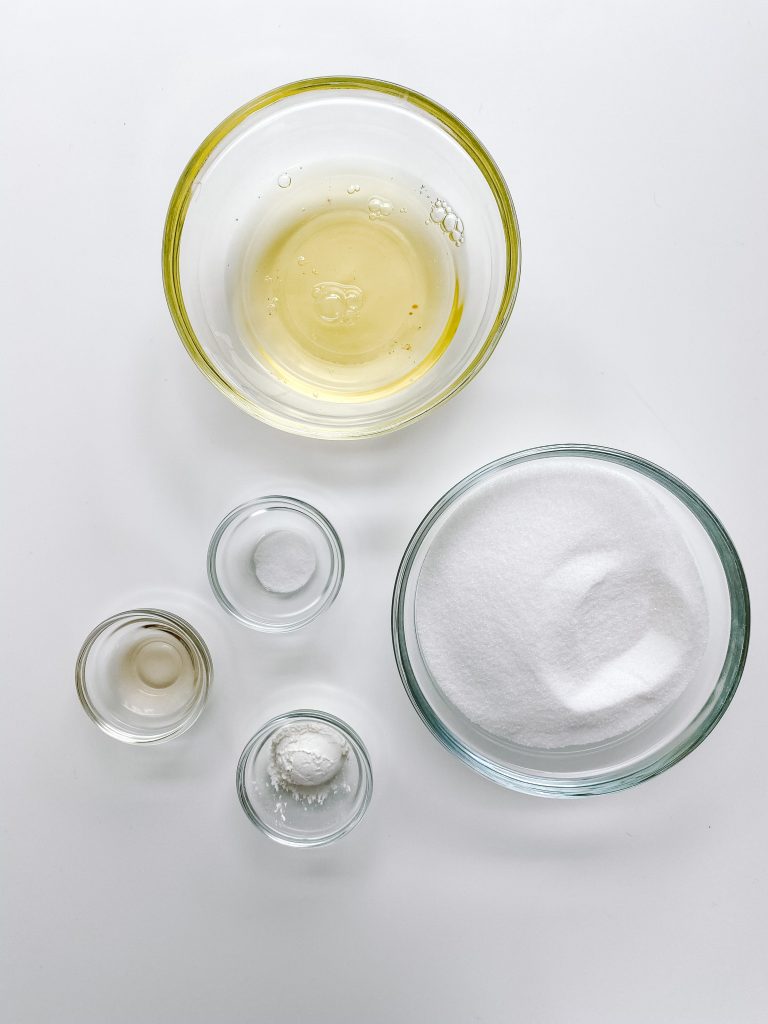 To serve:
When cool, load with whipped cream or your choice of cream and yoghurt.
Top with fresh fruit, ice cream or cooked fruit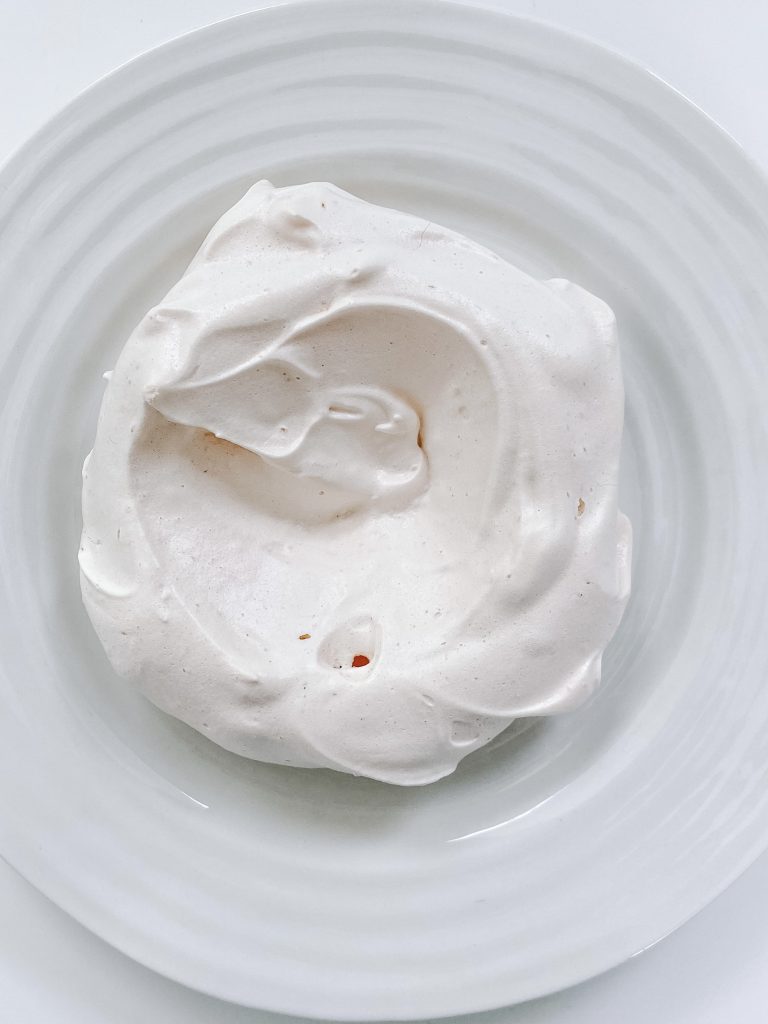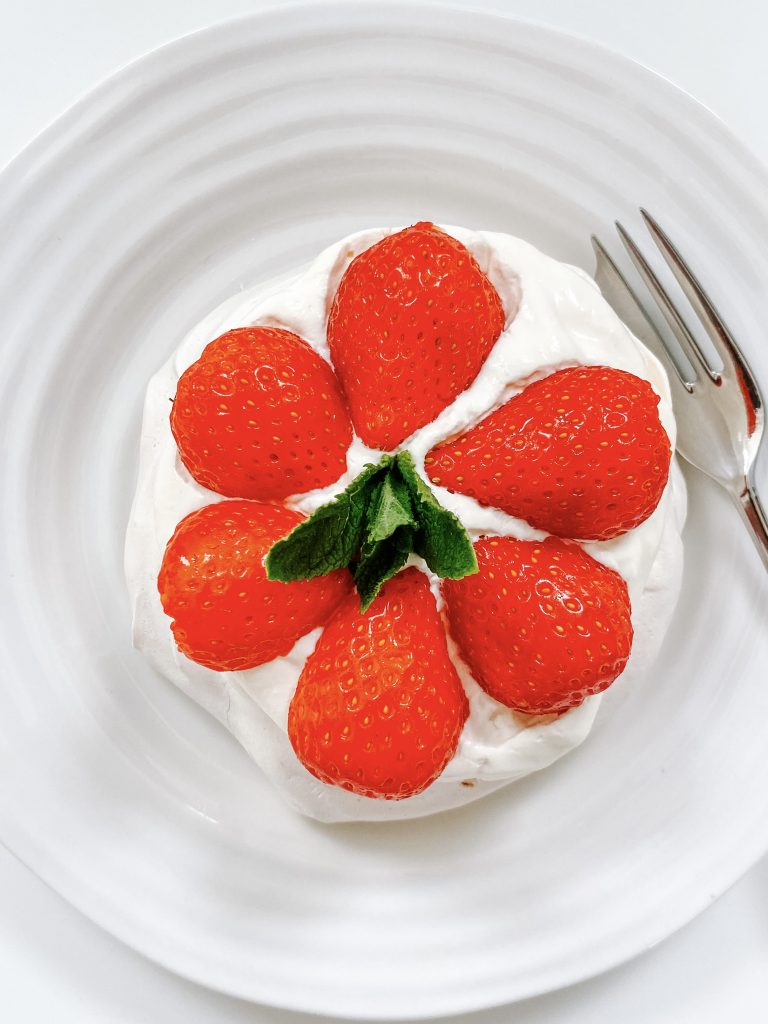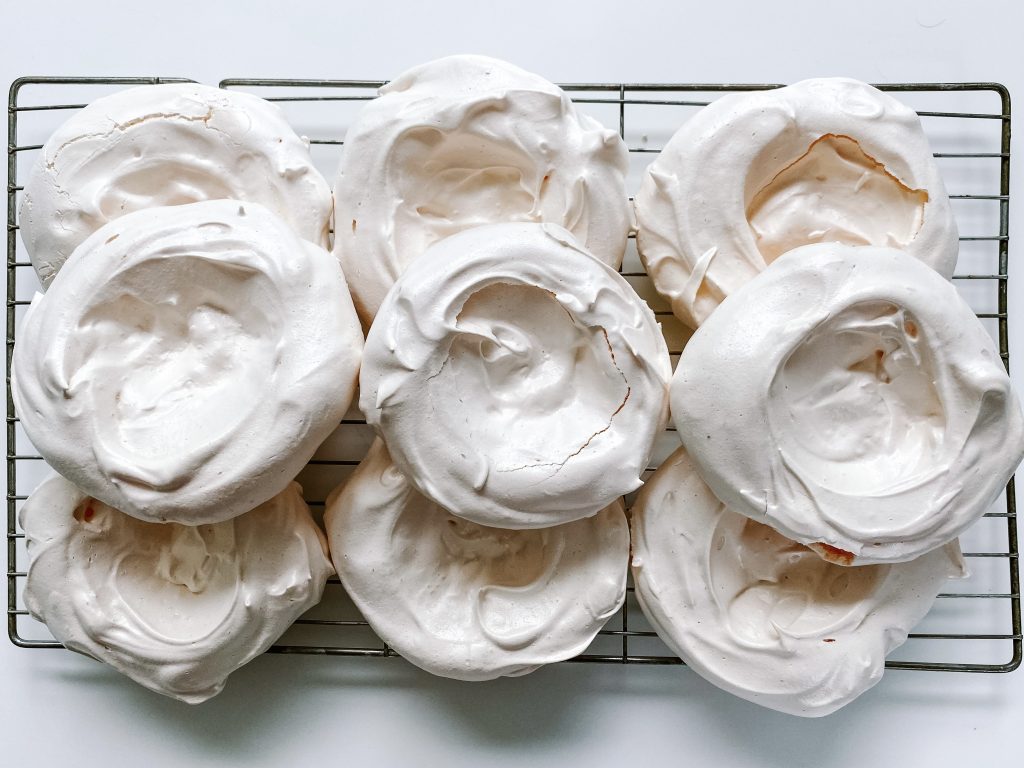 Made this recipe?
If you make this recipe, do please tag me on instagram @daffodil_kitchen. You could also leave a comment in the box directly below the recipe.
Individual Pavlova Nests
Who doesn't love Pavlova? Crispy meringue on the outside, light yet slightly chewy on the inside, topped with lashings of whipped cream and your choice of fruit or ice cream.
Course
afternoon tea, Dessert, treat
Cuisine
Australia/New Zealand
Keyword
fresh fruit, Ice cream, meringue, pavlova, whipped cream
Ingredients
4 large egg whites

240g caster sugar

1½ teaspoons cornflour

1 teaspoon white wine vinegar

pinch of fine salt
To serve – suggestions:
400ml fresh double or whipping cream, whipped

200ml fresh double or whipping cream, whipped, mixed with 200ml natural Greek yoghurt

fresh fruit – such as strawberries, raspberries, cherries, blueberries, kiwi fruit, mango, passionfruit, blackberries, pineapple

cooked fruit – such as blackberries, raspberries, rhubarb, gooseberries

ice cream – any flavour (We add cream and ice cream!)

lemon or passionfruit curd – to drizzle on or mix with the cream and/or cream/yoghurt mix
Instructions
Collect together your equipment (see Recipe Notes below) and ingredients.

Preheat oven to Fan Oven 160°C/180°C/350°F/Gas 5

Beat the egg whites with an electric whisk until they form satiny peaks.

Add the sugar gradually, spoonful at a time, whilst beating until stiff, shiny and smooth. The sugar should dissolve into the egg whites. If the mixture feels grainy, beat for 2 – 3 extra minutes, or until silky

Add the cornflour through a sieve, vinegar and salt and beat on a low speed to mix thoroughly.

Draw 9 x 9cm/3½ inch circles onto baking parchment and divide the mixture amongst these circles. Bear in mind that the pavlovas will expand a little whilst cooking.

Use a knife to shape the meringue. You want a flattish base and slightly higher sides.

Put into the centre of a preheated oven and immediately turn down the temperature to Fan Oven 130°C/150°C/300°F/Gas 2.

Cook for 30 minutes. After 30 minutes, turn the oven off but leave the pavlova inside for a further 30 minutes and then remove.

Transfer to a cooling rack to cool completely.

To serve: when the pavlova are cool, fill with your favourite ingredients. For example:

– We fill ours with freshly whipped cream

– you could use a mixture of half cream and half yoghurt

– fresh fruit

– cooked fruit

– ice cream

– lemon or passionfruit curd
Recipe Notes
Equipment:
kitchen scales and measuring spoons
electric beater and mixing bowl
baking tray covered with baking parchemnt
You May Also Like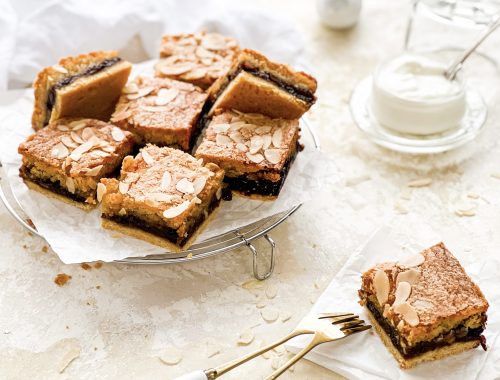 22nd December 2022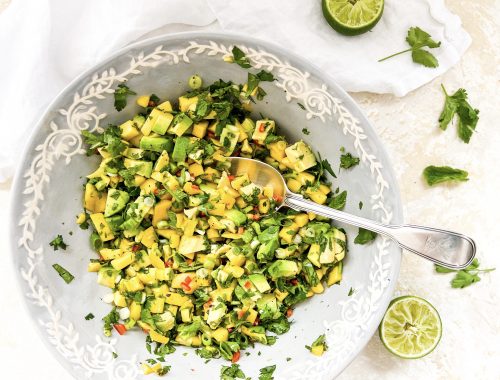 14th June 2022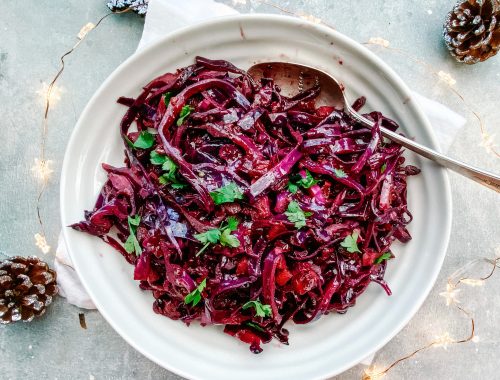 16th December 2020