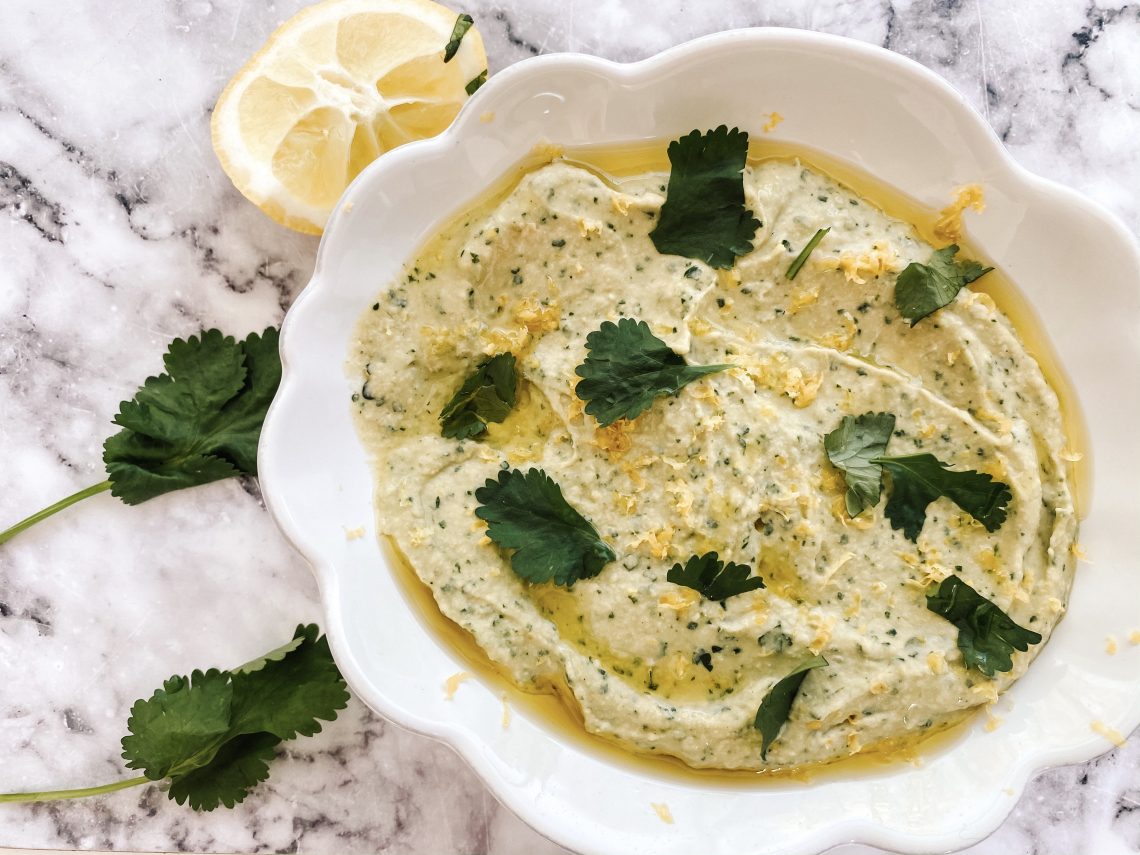 Lemon and Coriander Hummus
17th April 2020
Jump to Recipe
A fresh, zingy, tangy hummus loaded with fresh coriander and lots of lemon rind as well as juice. Just the thought of eating this and I am transported to a warm summer's day, eating outside in the sunshine with a glass of crisp white wine. Living in the UK, this is not a guaranteed summer reality, but a girl can dream!
My family is divided on how lemony we like this hummus. Charlotte and I go for a huge lemon flavour punch, whereas Andrew and Emma prefer less. My recommendation therefore, is taste as you go and add your preferred amount.
I love this hummus with falafel, white meats and fish but, like all hummus, it works really well as a dip or a spread as well. You can make it with homemade hummus or try buying some hummus in your local supermarket and zhoosh it up with some lemon and coriander.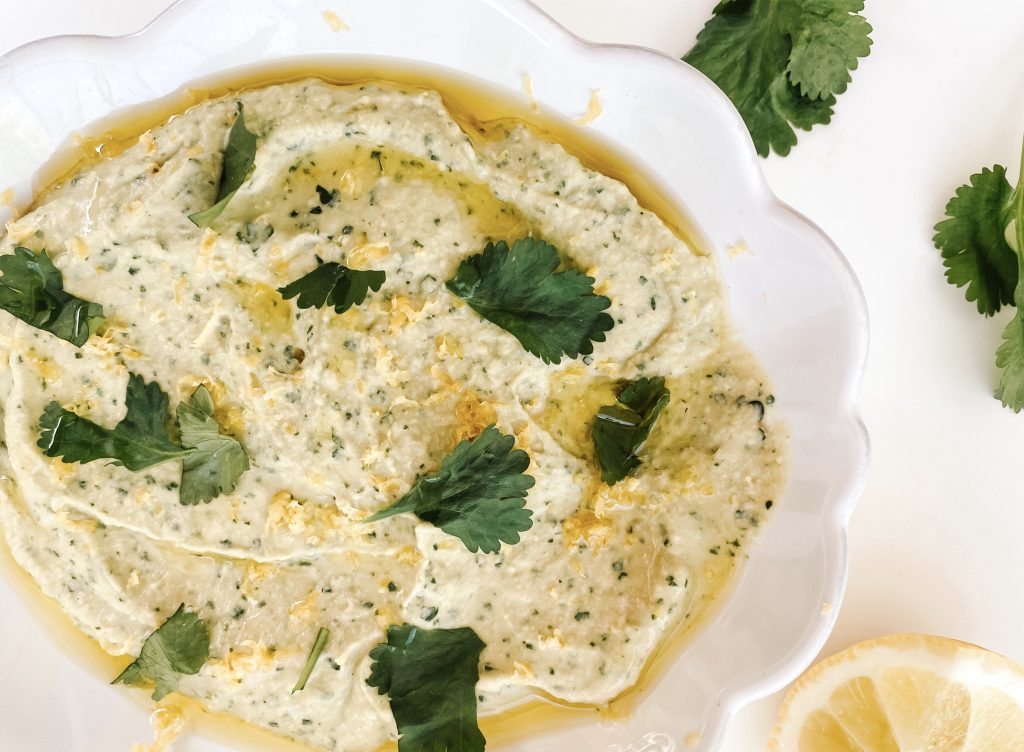 If you want to make your own hummus, please see my Hummus – Core Recipe here. You can then use half of it for this recipe and serve the remaining half either as a Classic Hummus or use it to try out one of my other recipes such as Avocado Hummus with Fresh Herbs and Lemon or Beetroot and Mint Hummus with Sesame Seeds. Alternatively, Classic Hummus freezes well for up to 3 months.
To make this recipe you simply need to blend:
hummus
fresh lemon rind and juice
fresh coriander
garnish with lemon rind, chopped coriander, drizzle with olive oil and serve!
Lemon and Coriander Hummus
Course
Breakfast, Dinner, Lunch, Nibbles, Snack, Supper
Cuisine
Lebanese, Middle Eastern
Keyword
Coriander, Hummus, lemon
Ingredients
10g fresh coriander, thick stems removed

zest of 1 medium lemon, finely grated

⅛ teaspoon freshly ground black pepper

200g classic hummus

1 – 2 tablepsoons lemon juice, to taste

salt, to taste
Garnish ideas:
chopped coriander

grated lemon rind

drizzle of good quality olive oil
Instructions
Blitz the fresh coriander in the food processor until finely chopped.

Add the lemon rind, freshly ground black pepper and hummus and blitz again.

Slowly add the lemon juice, tasting as you go, until you achieve the right amount of lemon flavour for you.

Adjust seasoning if necessary.

Tip into a serving dish, garnish with chopped coriander, grated lemon rind, drizzle with olive oil and serve.
Recipe Notes
Equipment
Kitchen scales and measuring spoons
Chopping board and knife
Food processor
Serving bowl

You May Also Like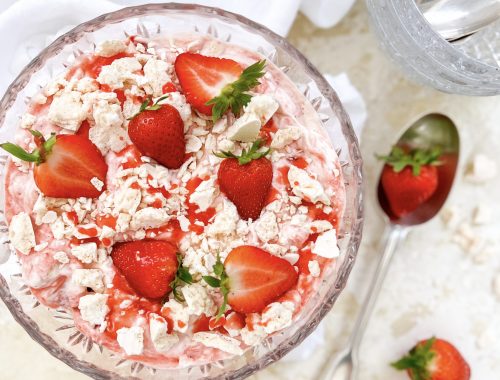 1st July 2022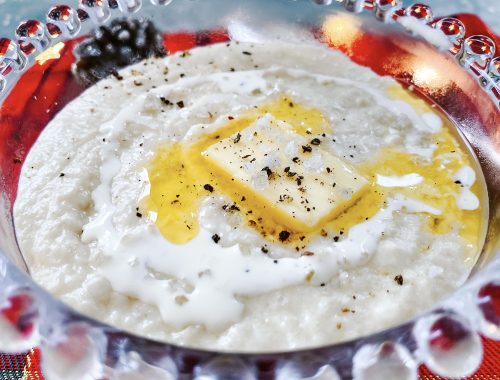 4th January 2021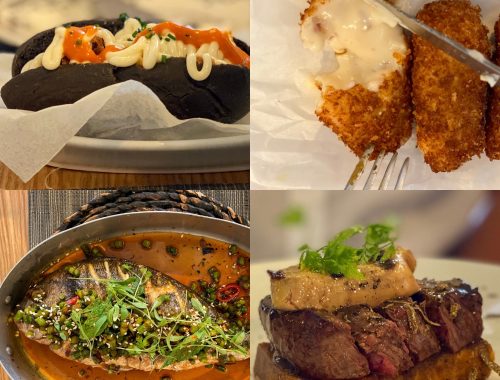 24th September 2021