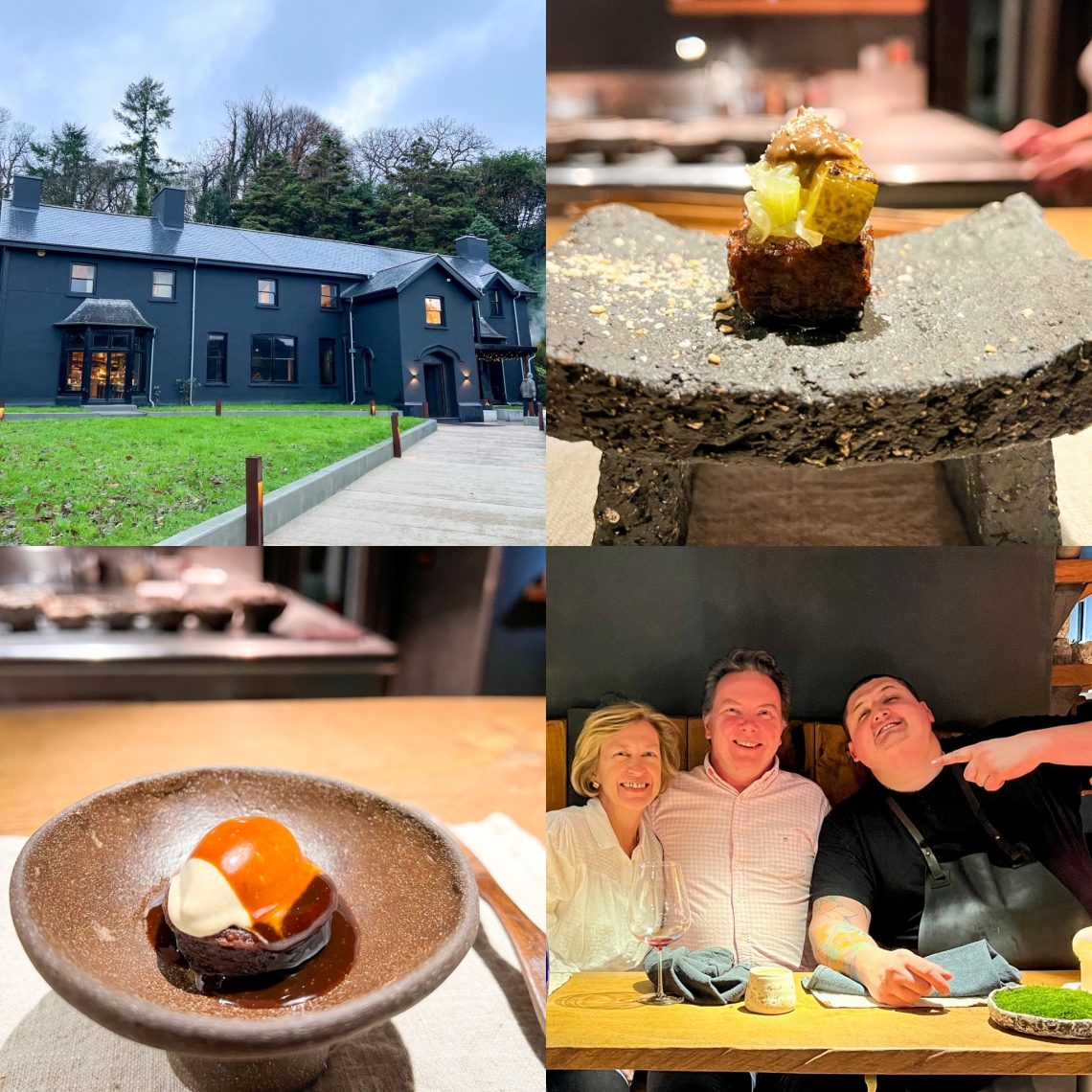 Ynyshir Restaurant and Rooms, Machynlleth, Wales
29th November 2021
Every now and again, Andrew and I go to a restaurant, which blows us away and we want to shout about it from the roof tops! Last week we visited Ynyshir Restaurant and Rooms in Machynlleth for my birthday. We had heard incredible things about the much lauded Michelin starred food, the hotel and the whole establishment, which has a long list of awards and accolades after its name. After numerous forced re-bookings and a 2 year wait (due to Covid) we finally arrived, with a huge sense of excitement and anticipation.
It can be hard to live up to such expectation, but the whole experience delivered more than we could have ever hoped for. I really do not have enough superlatives to describe:
the incredible 30 course meal, served in small bite size portions, bursting with flavour and texture.
the impeccable, yet friendly and relaxed service.
the slick, stylish, beautiful, comfortable and laid back design of the Hall, reminiscent of a Scandinavian country home.
We live in London now, but as native North Walians, we are very excited that our new favourite restaurant is nestled in the hills of the "Land of Our Fathers'.
Gareth Ward and his team: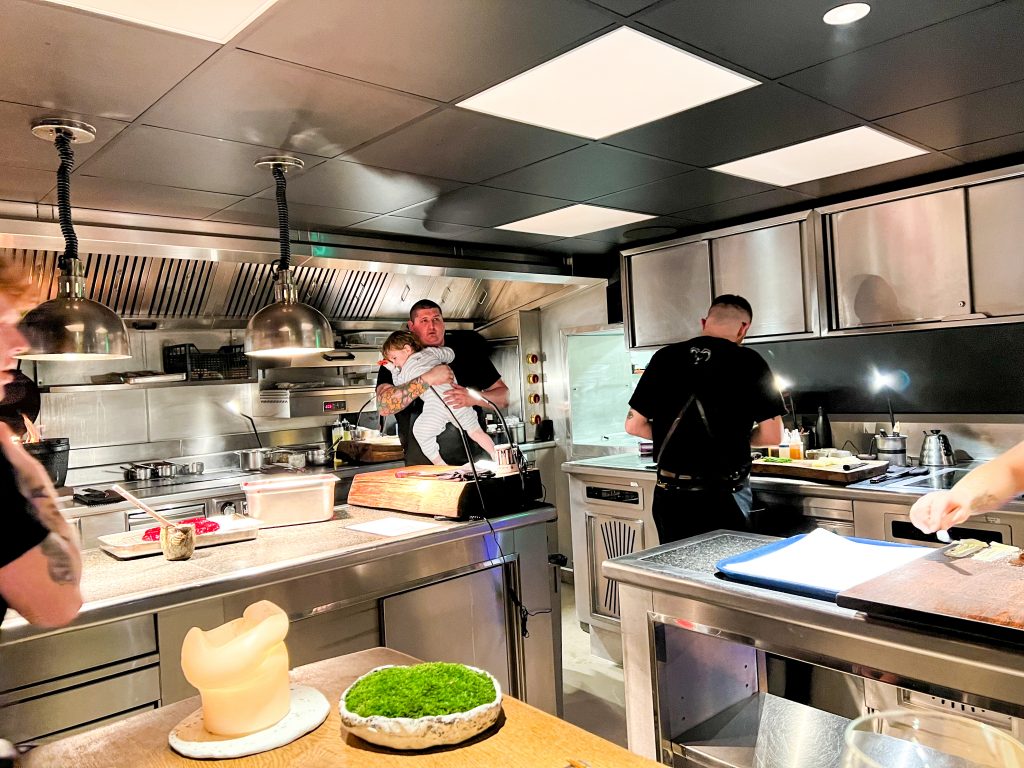 The team is run by Chef-Owner Gareth Ward, his partner Amelia and their adorable toddler – who, just before bedtime, makes an appearance to check everything is under control whilst charming and high fiving the customers!
The dining experience runs from Wednesday to Saturday. Guests are asked to arrive between 3-4pm, with time for a quick snack, a drink and an explanation of what to expect. The main event itself kicks off at 530pm; everyone is seated at the same time, and the courses arrive consistently and continuously throughout the evening.
Everything is clearly explained and immaculately presented on rustic and idiosyncratic tableware. Gareth uses the best ingredients from all over the world, creating unique dishes, inspired by Asian, frequently Japanese, cuisine. He describes his food as:
ingredient led,
fat fuelled,
flavour driven,
meat obsessed.
Owing to the nature of service, exceptions cannot be made to the menu and Ynyshir unapologetically serves approximately 10 fish and 10 meat courses. It suited us perfectly!
The kitchen is built into the restaurant; Gareth is a huge presence and his personality shines through his food and, indeed, the whole kitchen. This effortlessly chic operation runs calmly, and like clockwork, with front and back of house staff working together to provide a homogeneous experience. Young, enthusiastic, incredibly well trained and informed, the whole team exert a cool youthfulness matched only by the glitter ball and retro playlist featuring music going back to our era, the 1980s.
Location:
As a destination restaurant, Ynyshir is nestled in the glorious Welsh countryside just south of the Snowdonia National Park and a short distance away from the glorious sandy beaches of the West Wales coast and the Lleyn Peninsula. Once owned by Queen Victoria as a hidden retreat, this is a very special location from which you can explore the beautiful Welsh countryside and coastline. It is certainly an ideal location to plan a few brisk walks after consuming 30 courses for dinner and of course, rather a lot of wine! (Don't forget your Gortex though!)
On their instagram page they describe themselves as 'fun dining not fine dining.' I beg to differ: this was a very fine experience indeed, from the moment we arrived, all the food and drink we consumed, until the moment we left.
Rooms:
In booking the Pass Bench, (ie the table nearest the kitchen and right in the 'hwyl' of the experience,) we were also granted the Garden Room. Chic and stylish like everywhere else here, I've lived in apartments smaller than this! Beautifully designed and appointed, with stunning views over the valley, the tipis, hot tub and the 'Legless-Fach' bar and tent, it was the prefect place to retire after such a glorious dinner.
Breakfast:
A quick bacon sandwich is not how breakfast is prepared at Ynyshir! We enjoyed:
homemade yoghurt, cherry syrup and granola,
fresh apple and cucumber juice,
7 day aged sourdough bread which was incredible,
delectable Iberico ham with fabulous cheese,
smoked Chalk Stream trout with sushi rice which disappeared before I got the camera out!
and, quite frankly, the best Welsh Cake I have ever eaten – and I've had a few!
The Difference a Year Makes:
2020:
Thank you!
After last year's fish and chips on a park bench during a dog walk, mid Covid lockdown, thank you so much to Gareth, Amelia and the whole team for making my birthday one to remember.
2021: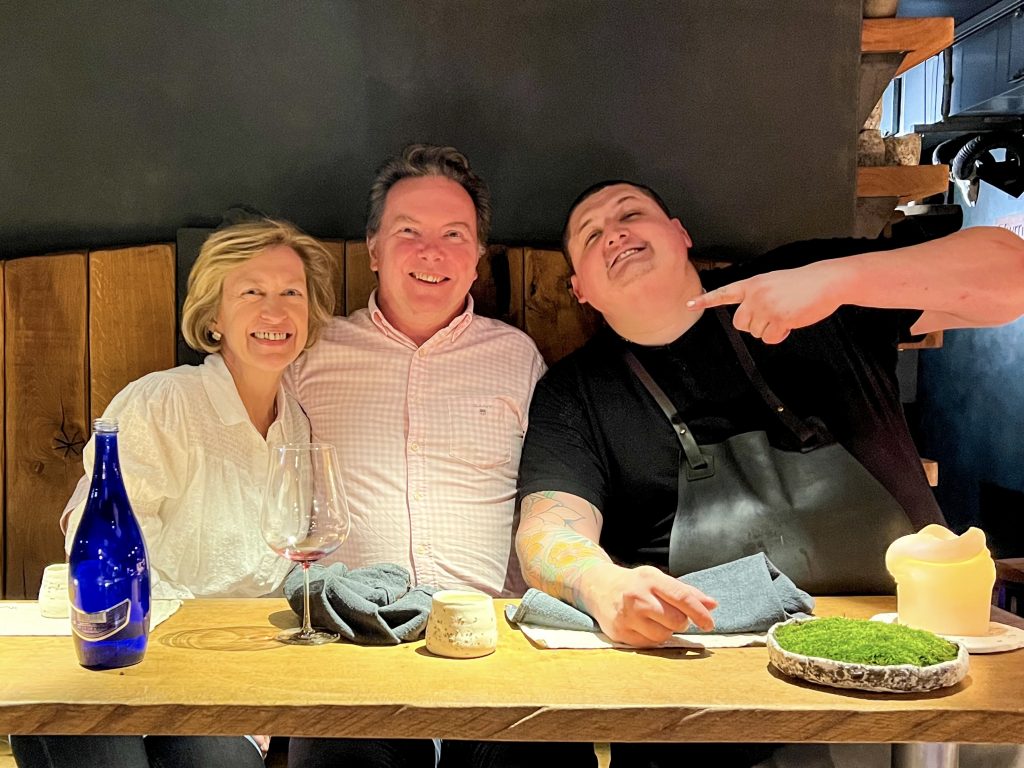 Ynyshir Hall:
I have absolutely no hesitation in recommending Ynyshir Hall. In fact, if your budget allows, I urge you to try it out. You will be blown away. It gets very busy though, so be prepared to book a few months in advance.
Address: Ynyshir Restaurant and Rooms, Eglwysfach, Machynlleth, SY20 8TA
Phone number: 01654 781209
Email: info@ynyshir.co.uk
Instagram: @ynyshirrestaurant
You May Also Like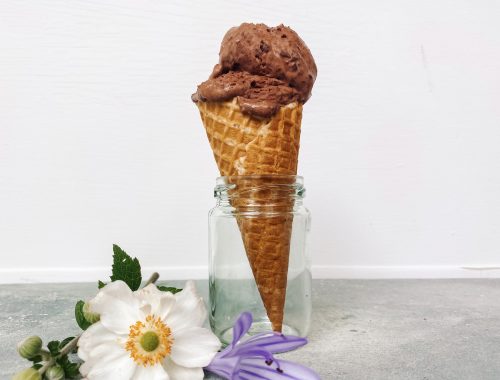 10th August 2020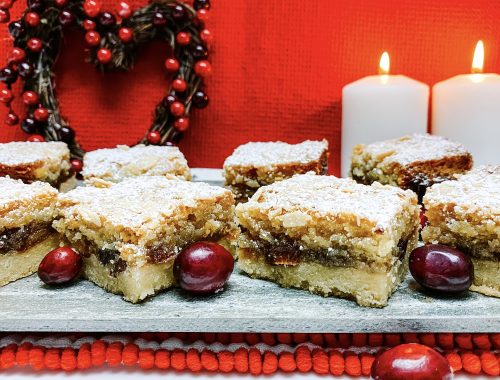 2nd December 2020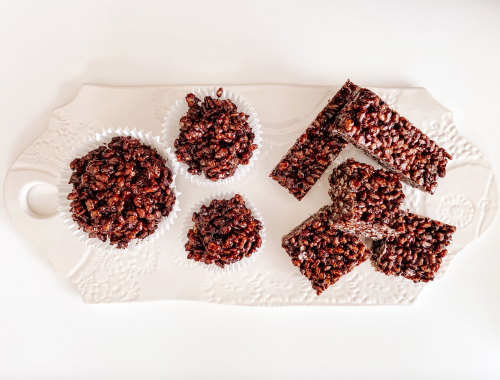 3rd April 2020