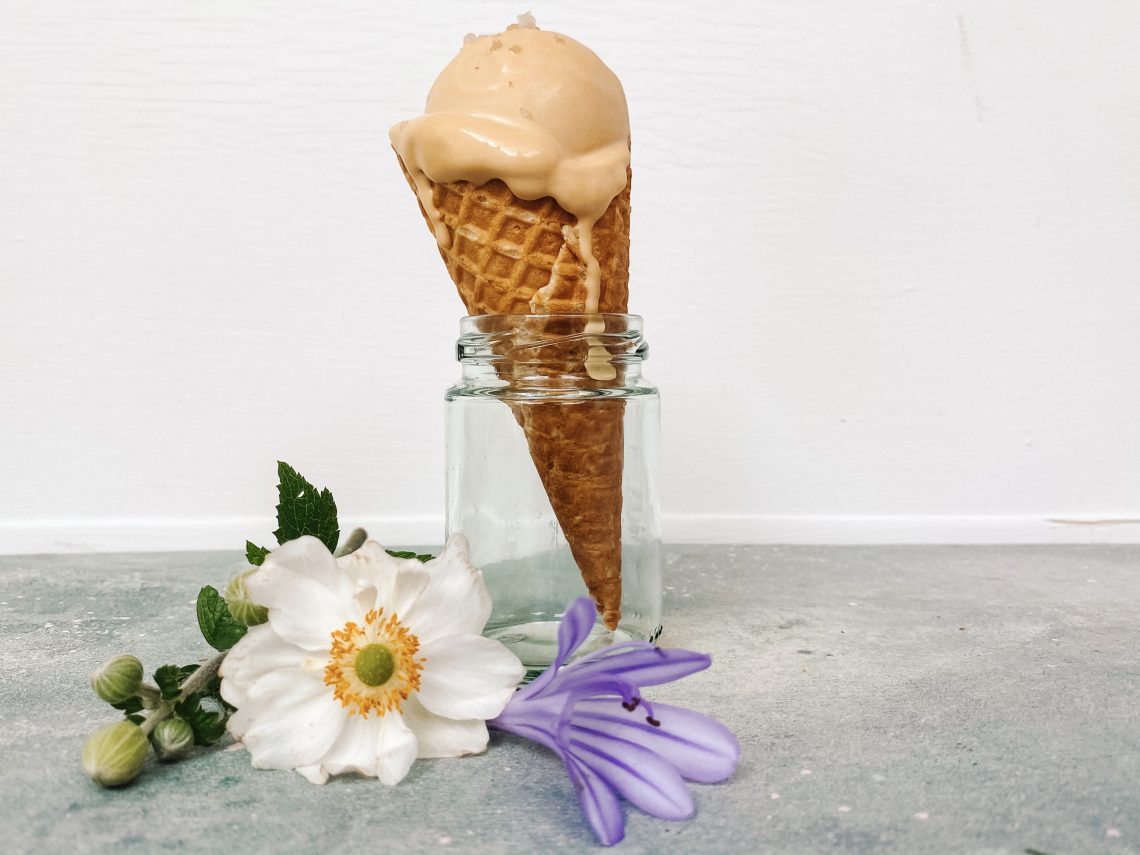 Salted Caramel Ice Cream – No Churn
10th August 2020
Jump to Recipe
Sweet, creamy, smooth caramel ice cream with a salty kick – salted caramel anything is always a winner with my husband. This ice cream was a massive favourite for Andrew although Charlotte put in a strong argument for it being her favourite too. We were somewhat spoilt yesterday with 6 to choose from!
This is perhaps the easiest of the 6 ice creams as it uses pre-prepared caramel. It is made in exactly the same way as with condensed milk although the proportion of cream is slightly lower. This ensures the salted caramel flavour comes shining through and is not too diluted.
This recipe is adapted from my No Churn Ice Cream – Core Recipe. For other easy ice cream ideas, take a look. However the original Salted Caramel Ice Cream recipe is very slightly adapted from Nigella Lawson. Take a look at her website – it is truly fantastic and one I return to again and again.
How to make Salted Caramel Ice Cream – No Churn
Collect all your ingredients together:
tin of caramel
salt
double cream
sea salt flakes
Simply whisk the salt into the caramel, add the double cream and whip until thickened. Pour into a freezer proof container. Cover with baking parchment, seal with a lid and freeze for a minimum of 6 hours. Voila!
NB I always add a tiny bit of salt to my ice cream– it really helps to enhance all the flavours. However, I have doubled the amount in this recipe to ¼ teaspoon. I tend to add a little more than that actually but it is down to personal taste – I recommend adding a ¼, try it and then decide for yourself. Do remember though:
the salty flavour will be slightly reduced when you have frozen the ice cream,
you can add some extra flakes of sea salt when you serve the ice cream.
Also, please note that when I photographed this, I made 6 ice creams in a day and halved the ingredients for each ice cream and this is reflected in the photographs – there is only so much we can eat! Therefore, the quantities you make using the recipe below will be double that shown.
A few hours later!
Made this recipe?
Made this recipe?
If you make this recipe, do please tag me on instagram @daffodil_kitchen. You could also leave a comment in the box directly below the recipe.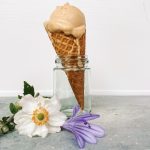 Salted Caramel Ice Cream – No Churn
Sweet, creamy, smooth caramel ice cream with a salty kick – salted caramel anything is always a favourite with my husband.
Keyword
caramel, Ice cream, no churn, salted caramel
Ingredients
1 tin/396g caramel

¼ teaspoon fine salt

350g double/heavy cream

sea salt flakes to taste
Instructions
Collect together your equipment (see Recipe Notes below) and ingredients.

Measure the caramel and salt into a mixing bowl. Beat to mixed.

Add the cream and whisk until thickened.

Transfer to a freezer proof container with a lid.

Cover the top of the ice cream with baking parchment and seal with the lid.

Freeze for a minimum of 6 hours. Remove from the freezer for 10 minutes to soften a little before you serve it.

Serve sprinkled with a few flakes of sea salt.
Recipe Notes
Equipment:
Kitchen scales and measuring spoons
electric whisk and  mixing bowl
freezer proof container with a lid
baking parchment
You May Also Like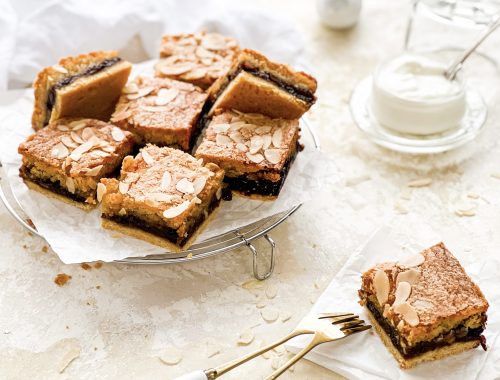 22nd December 2022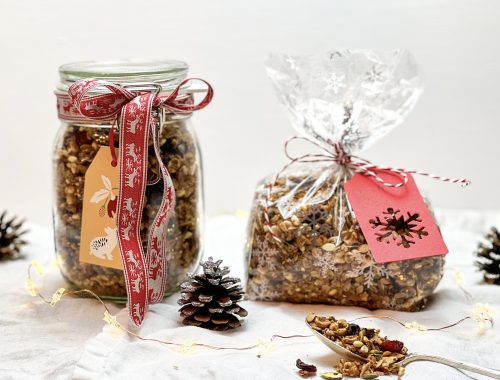 6th December 2021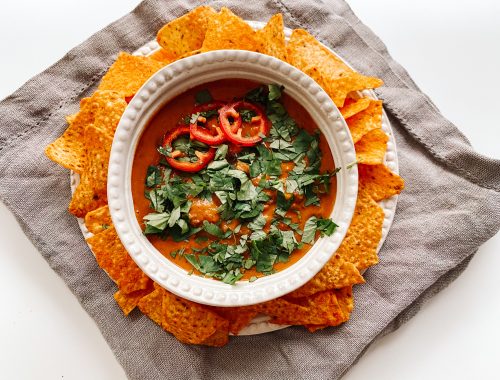 6th November 2020