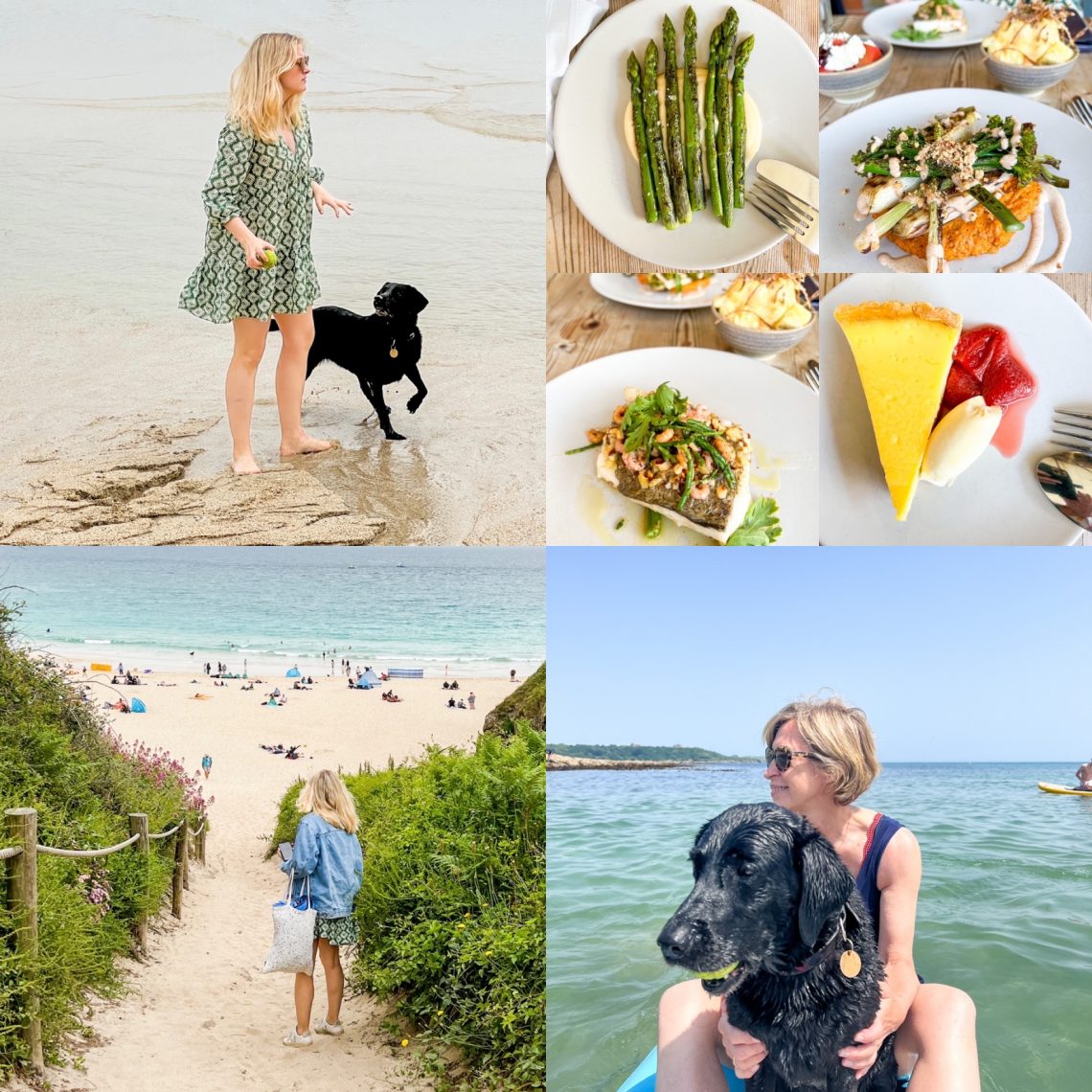 Cornwall with Emma and Arty, June 2022
18th June 2022
I have just arrived back in London after a couple of fabulous days in Cornwall with Emma. Making the most of this glorious corner of the UK before Emma leaves next month, we were blessed with stunning weather, fabulous beaches and glorious food. Thank you Emma for these wonderful memories.
Thursday 16th June
The Honey Pot, Penzance
Lovely spanakopita for lunch at @thehoneypotpz in Penzance, Cornwall with this beauty! If you are in the area, do pop in. Lovely food served in a relaxed and friendly atmosphere.
Porthcurno Beach
Fabulous time on the sunshine on this gorgeous beach. Emma and Arty's happy place!
Pandora Inn, Restronguet Creek near Falmouth
Emma and I loved the absolutely gorgeous Chocolate and Pistachio Cake with Marzipan Ice Cream and Orange Syrup last night @pandora_inn on the edge of the beautiful Restronguet Creek near Falmouth. I am definitely going to try and recreate this cake at home – it was outstanding. Watch this space.
Parts of Pandora Inn date back to the 13th century but we were outside enjoying the view and basking in the sunshine. Gorgeous fish pie and smoked mackerel Caesar salad too, all made using locally sourced ingredients.
Stunning here – do pop in and visit this award-winning pub, if you are in the area.
Friday 17th June
Gylly Beach Cafe
Wonderful start top the day with breakfast at the Gylly Beach Cafe. Just look at the colour of those yolks! Dogs not allowed on the beach at this time of year, sp we walked around the headland to Swanpool Beach and had the most incredible day!
Swanpool Beach
A stunning beach, fortunately slightly less busy than Gylly, glorious sunshine and paddle boarding with Emma and Arty – an absolute highlight of all my trips to Cornwall! I don't think Arty enjoyed it quite as much as we did – but she did it twice and we were in heaven!
Dinner at Mine Restaurant, Falmouth, again!
Emma and I went back to one of our favourite restaurants down here in Cornwall – @restaurantmine in Falmouth This fabulous gem of a restaurant is located in a little cobbled courtyard yards from the main street. Intimate and cosy, it is friendly, laidback and, very importantly, serves very, very good food. We sat outside on this wonderfully warm and balmy summer evening.
The kitchen is run by Angus Bell who came to Cornwall with a wealth of experience including working at Le Gavroche in London and being a founding partner of Le Bap. Apparently, he wanted to create a relaxed atmosphere, reminiscent of being at a dinner party.
They pride themselves on serving locally sourced, seasonal food, all prepared in the kitchen, which happens to be inside the restaurant. The menu changes weekly and each week they offer one meat, one fish and one vegan main course with a choice of starter and either a dessert or cheese to follow.
We chose:
– Crab Fritters and Bisque Mayo – gobbled down before we remembered to photograph!
– Torched Cornish Asparagus with Truffle and Haricot Bean Purée
– Grilled Chicory Salad with Romesco Sauce, Purple Sprouting Broccoli and Smoked Almond Cream
– Pan Roasted Hake, Hazelnut, Brown Shrimp, Lemon and Chrysanthemum Greens
– Warm Potato Salad with Chopped egg and Crispy Leeks
– Lightly Pickled beetroot with House Ricotta and Orange Vinaigrette
– Custard Tart with Strawberries, Elderflower and Clotted Cream
– Chocolate Mousse with Candied Orange, Pistachios and Clotted Cream
Washed down with a cheeky cocktail and some Espiguero Vinho Verde, everything was delicious. It is difficult to pick a stand out dish but, their classic crab fritters were, as ever, outstanding, the hake divine and I was extremely reluctant to share the custard tart!
If you are in the area, be sure to try and come here, you will love it! Remember that the restaurant is very popular, so it is imperative to book.
To read more about this restaurant, take a look at @restaurantmine or www.restaurantmine.co.uk. Happy eating!

After the restaurant we happened upon a Shanty festival – we feel like real locals now!
Saturday 18th June
The Blue Bar, Porthtowan Beach
Sadly, I had to leave on Saturday morning – we loaded the car and went for a delicious, quick breakfast at the Blue Bar at Porthtowan Beach. I could certainly have stayed for a few more days, but a change in the weather to cold, wet and raining made leaving a lot easier!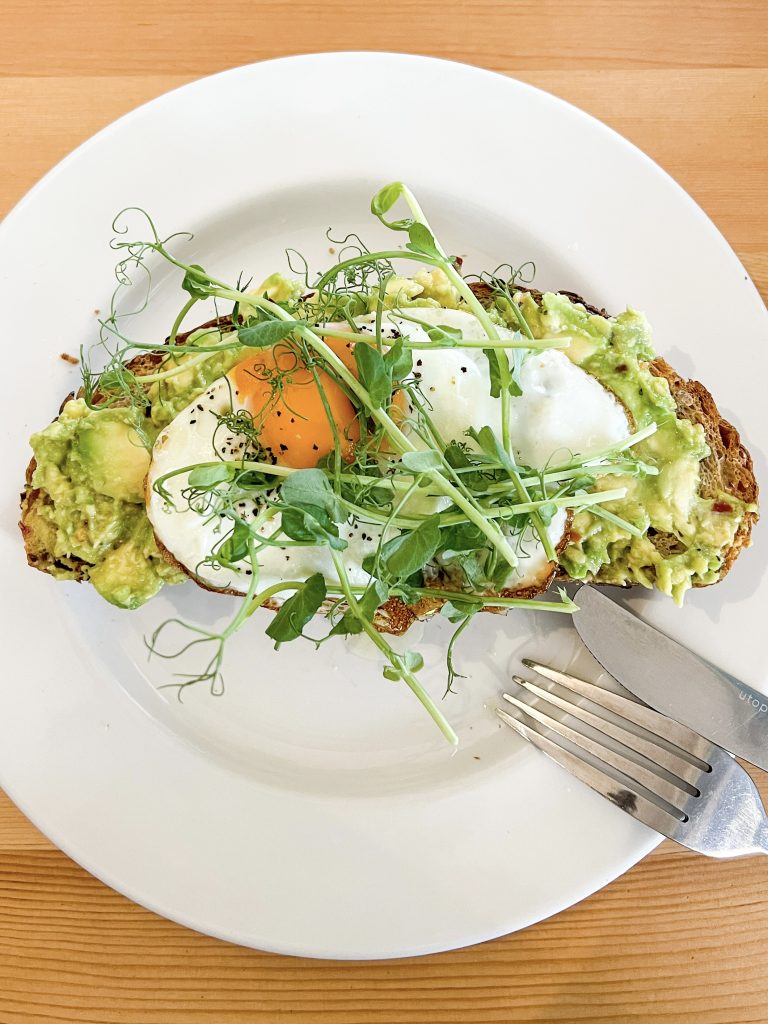 Please note, this is not a sponsored post. We simply love Cornwall and all the places mentioned! 💛🌼

You May Also Like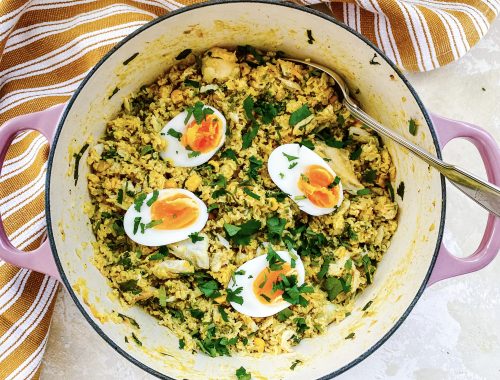 23rd March 2021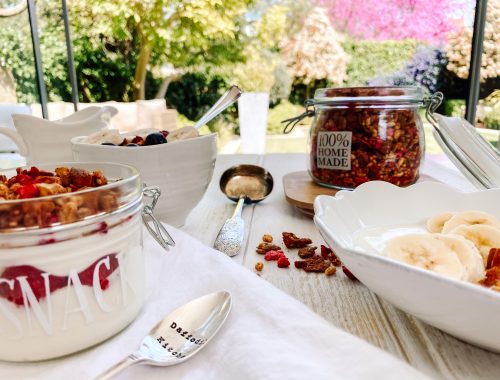 29th April 2020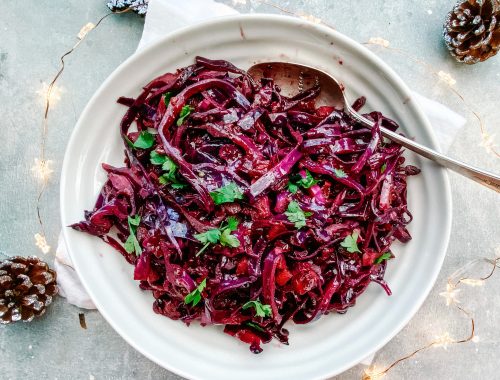 16th December 2020