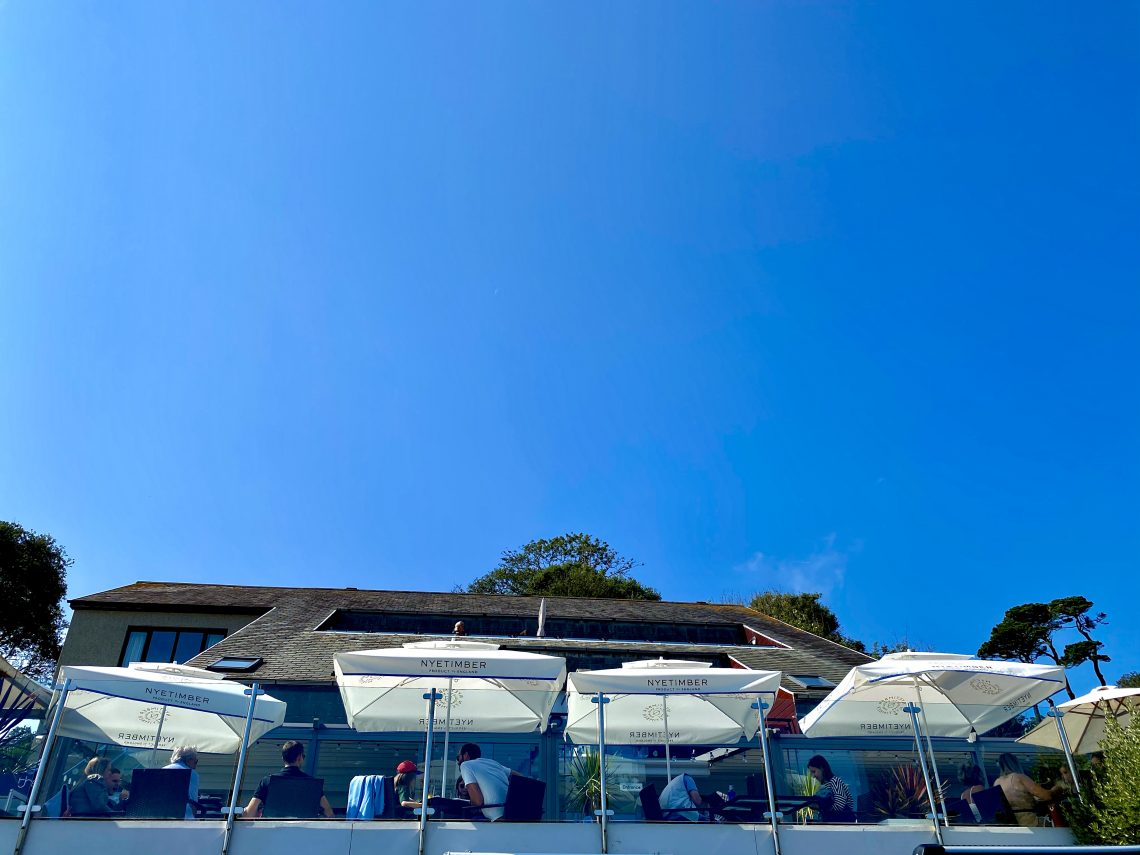 The Cove Restaurant and Bar, Maenporth Beach, Cornwall
14th September 2020
Situated overlooking the beach at Maenporth, the fabulous Cove Restaurant and Bar has stunning views across the beach and Falmouth Bay and more importantly amazing, seasonal food focusing on local super fresh Cornish ingredients. The seaside vibe and decor is smart enough for you to feel like you are having a special treat but friendly and casual enough that you can really relax and enjoy the fabulous food, excellent wine list and glorious views. Sat overlooking and next to the elevated terrace, the warm September sun was the crowning glory on our visit but frankly, this is a place we hope to return to come rain or shine!
Andrew and I were in Cornwall on a very quick trip, one night only, to drop our younger daughter off at the Royal Cornwall Hospital in Truro to start her second year of medical school. She is studying at Exeter University but they spend 2 years down in Cornwall as part of the course; I cannot quite believe how lucky we are to have such a fantastic excuse to come and regularly visit.
I'm not sure Emma is quite so keen on her parents popping up from time to time but given her student budget is more picnic on the beach, I can guarantee she will be delighted to see us if we bring her back here! Charlotte was at home pet sitting and is already planning her trip down to Cornwall in the next week or two.
Run by Michael Caines of Lympstone Manor Hotel, Restaurant and Vineyards fame, The Michael Caines Collection also includes the The Harbourside Refuge at Porthleven and another restaurant coming soon in Exmouth. All now on my radar and on my 'absolutely must visit' list!
Cheers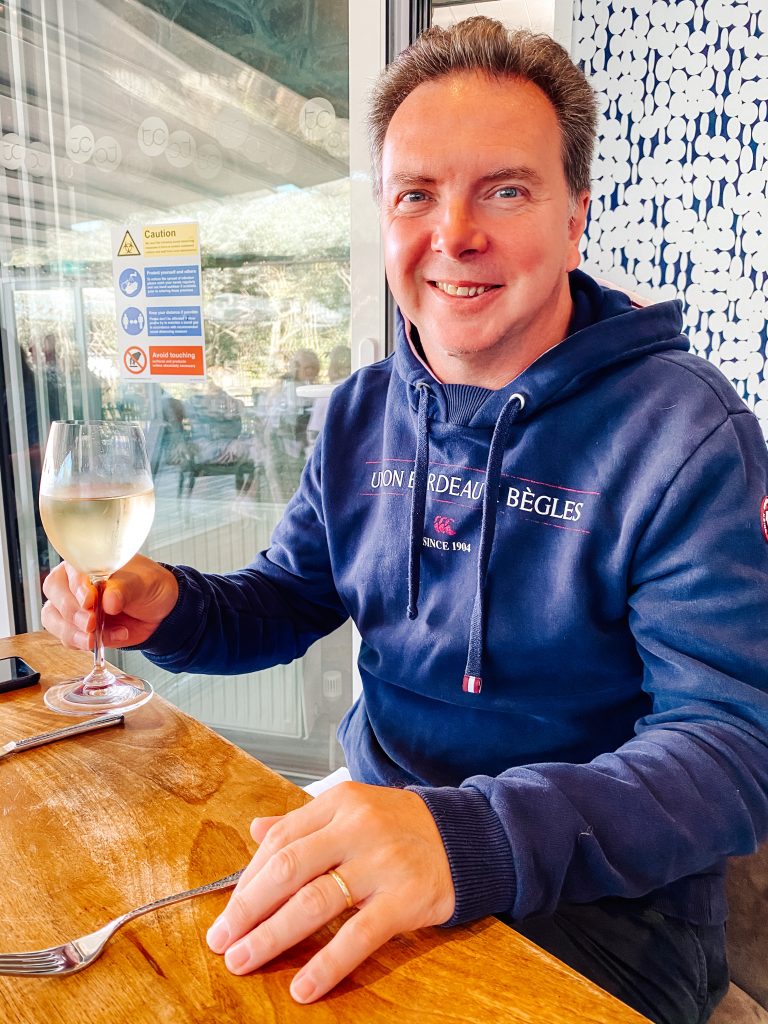 Starters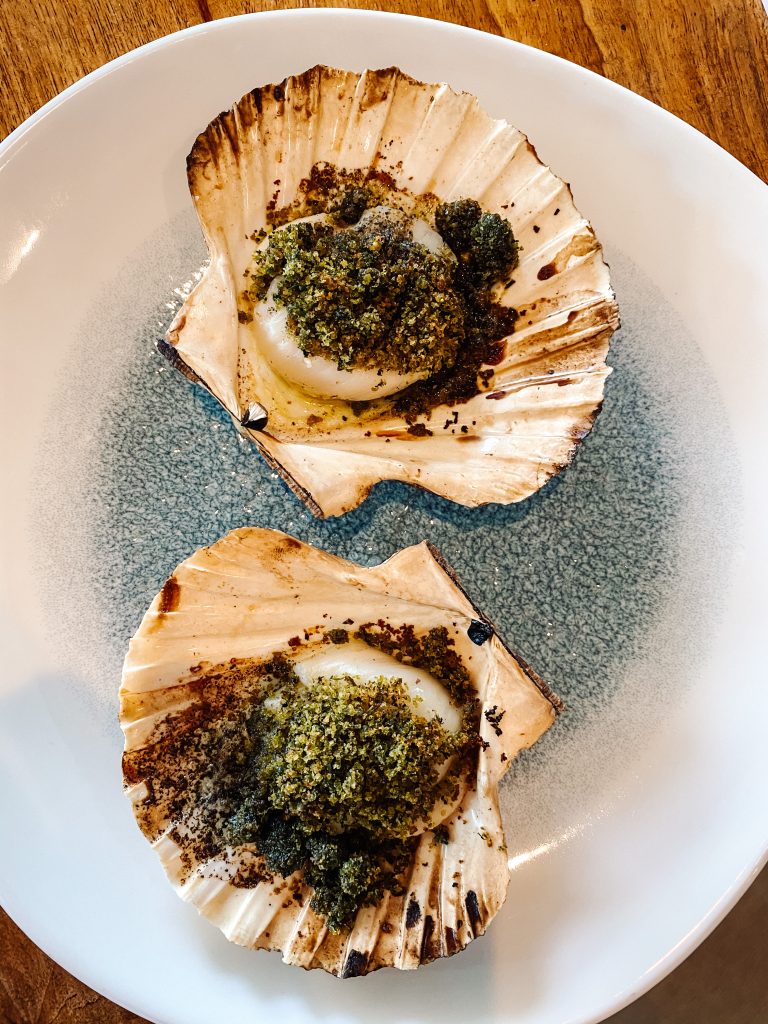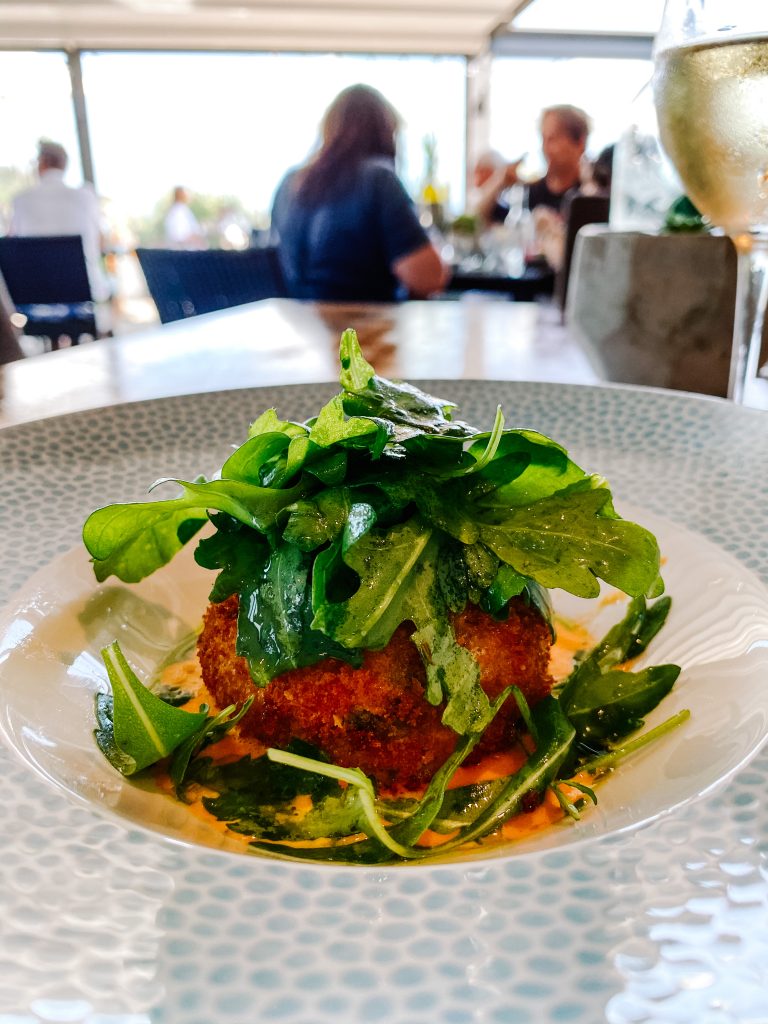 We always try to order dishes we are happy to share therefore doubling our experience and pleasure. Well I have to say, I did not want to share my Crab Cake! Loaded with sweet white crab and bursting with flavour, this was definitely the best choice for me. Andrew ordered the scallops and was equally blown away; not sure when these scallops were caught, but it tasted liked they were plucked from the sea and served within minutes. The freshest ever scallop! Loved the texture contrast of the crumb too.
Main Course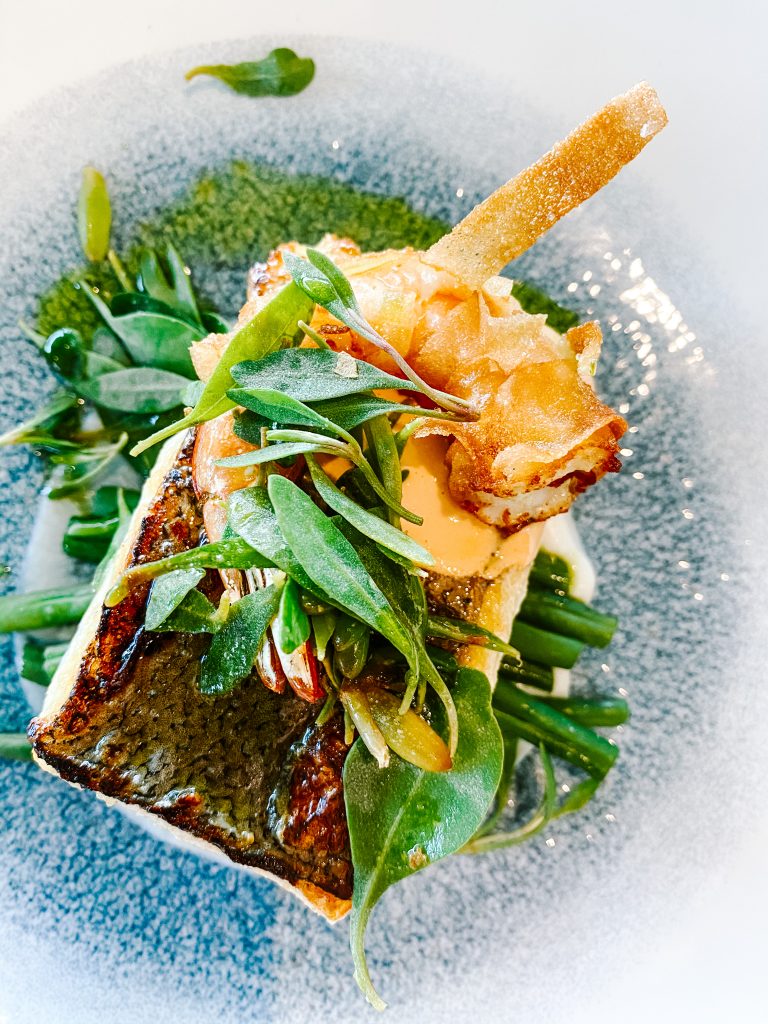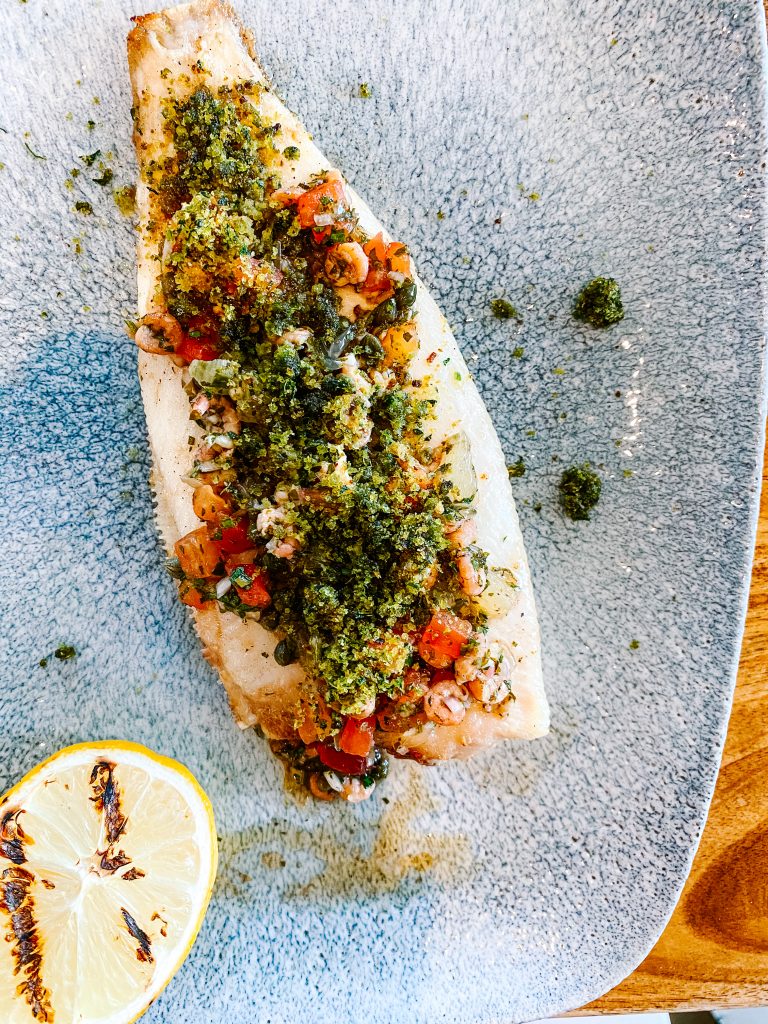 I ordered the hake from the specials board. I loved the crispy prawn and the hake was cooked to perfection but I would have preferred more cauliflower puree – there was just a thin smear under the fish. Andrew ordered the lemon sole, which packed a massive flavour punch and suited my palate better. Fortuitously, whilst Andrew loved the sole, he preferred the hake so 'betwixt the two' we were very happy bunnies and definitely 'licked the platter clean!' The stand out for both dishes was the quality and freshness of the locally caught fish.
Dessert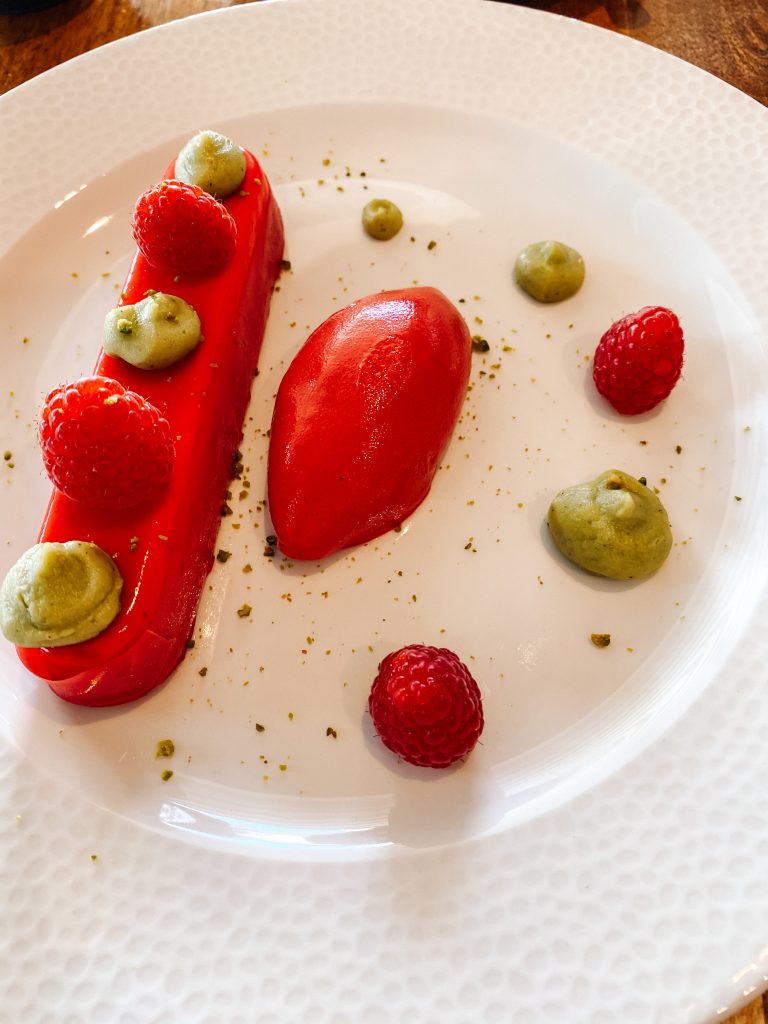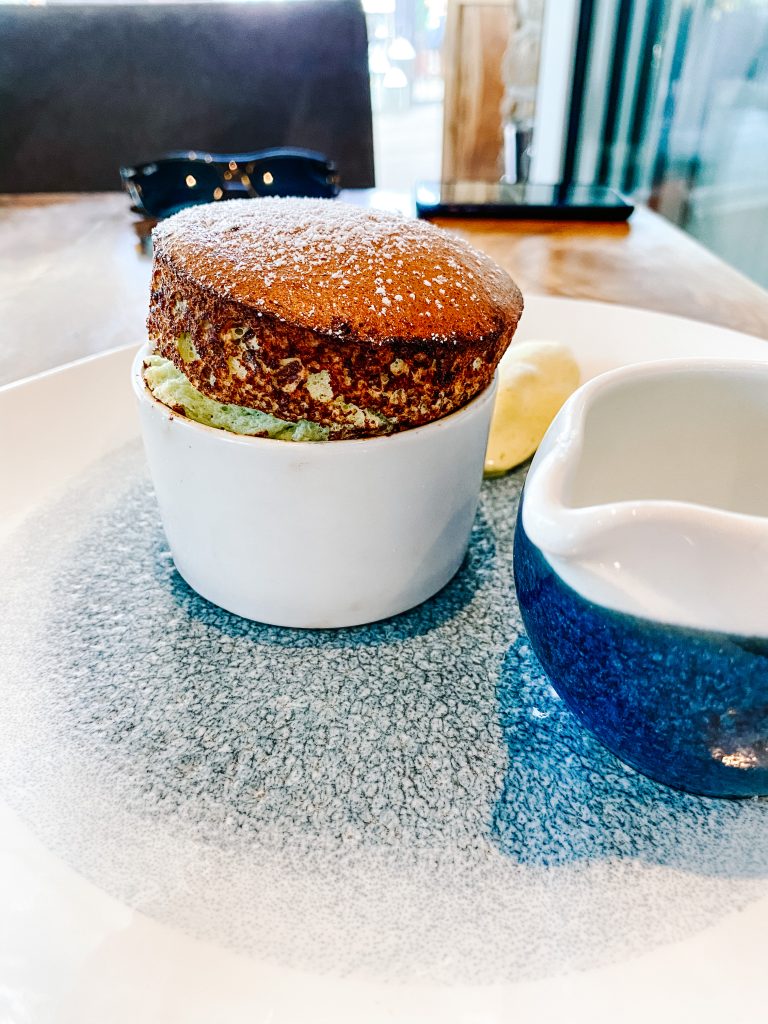 Come dessert, the 'sharing rules' are out of the window as far as I am concerned and Andrew was only allowed the tiniest smidgen of my heavenly Raspberry and Pistachio Gateau. Some things are just not meant to be shared and I gobbled up this sublime, divine, melt in the mouth flavour bomb before Andrew realised what he was missing out on! Fortunately he is a little less territorial about his desserts and let me have a decent spoonful of the soufflé – light, fluffy and packed with pistachio deliciousness this was another dessert triumph.
No surprises when I say we definitely want to come back, we loved every mouthful and would most whole heartedly recommend this restaurant. Emma missed out on an absolute treat! We had been hoping she would join us but the excitement of being back at university and seeing all her friends again, after being stuck at home with her parents for 6 months, led to a very, very late night the evening before and a somewhat subdued Emma decided to stay in bed for some extra shut eye. It would be rude not to bring her here – hey ho another trip coming up soon!! 😀🏖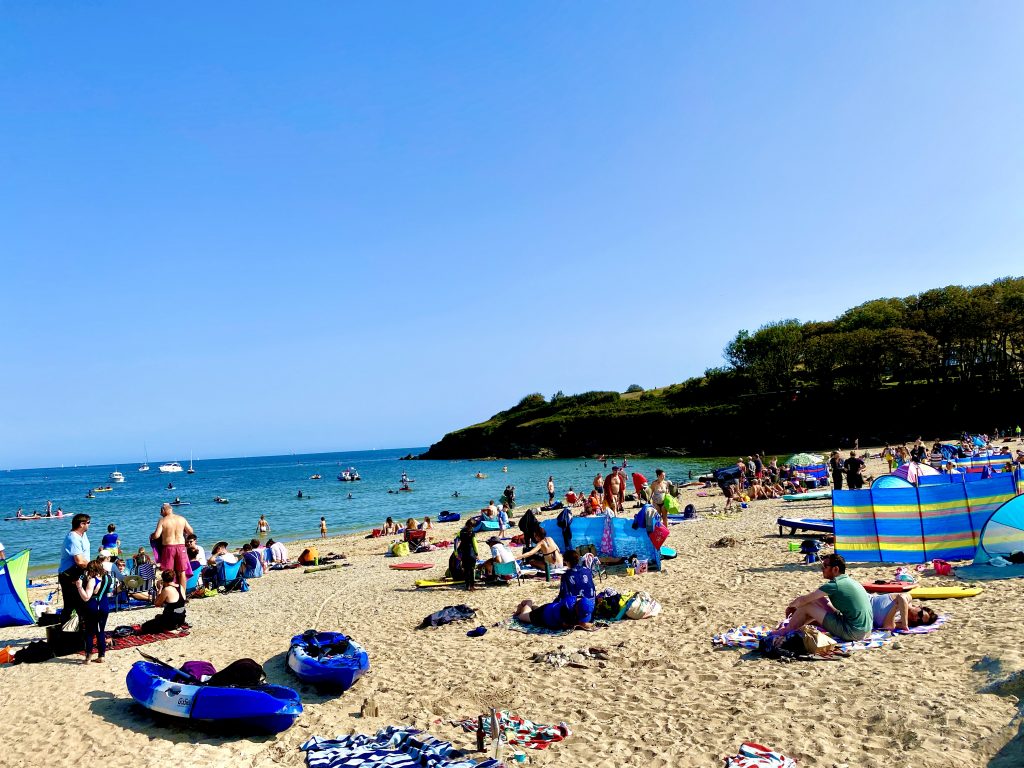 NB I love to eat out in all sorts of establishments from street food to 3-star Michelin restaurants. I am not a food critic. I am merely sharing with you what I like and writing about what I find when I am there. The views are all my own and I receive no reward, financial or otherwise


You May Also Like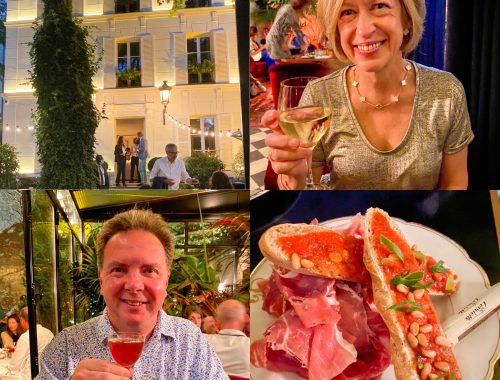 6th September 2021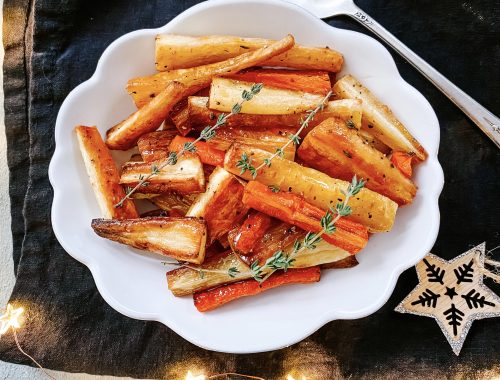 17th December 2020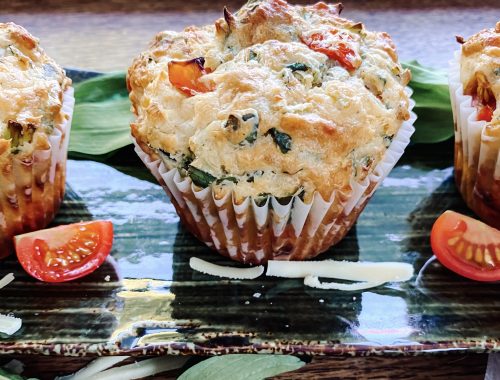 25th April 2020