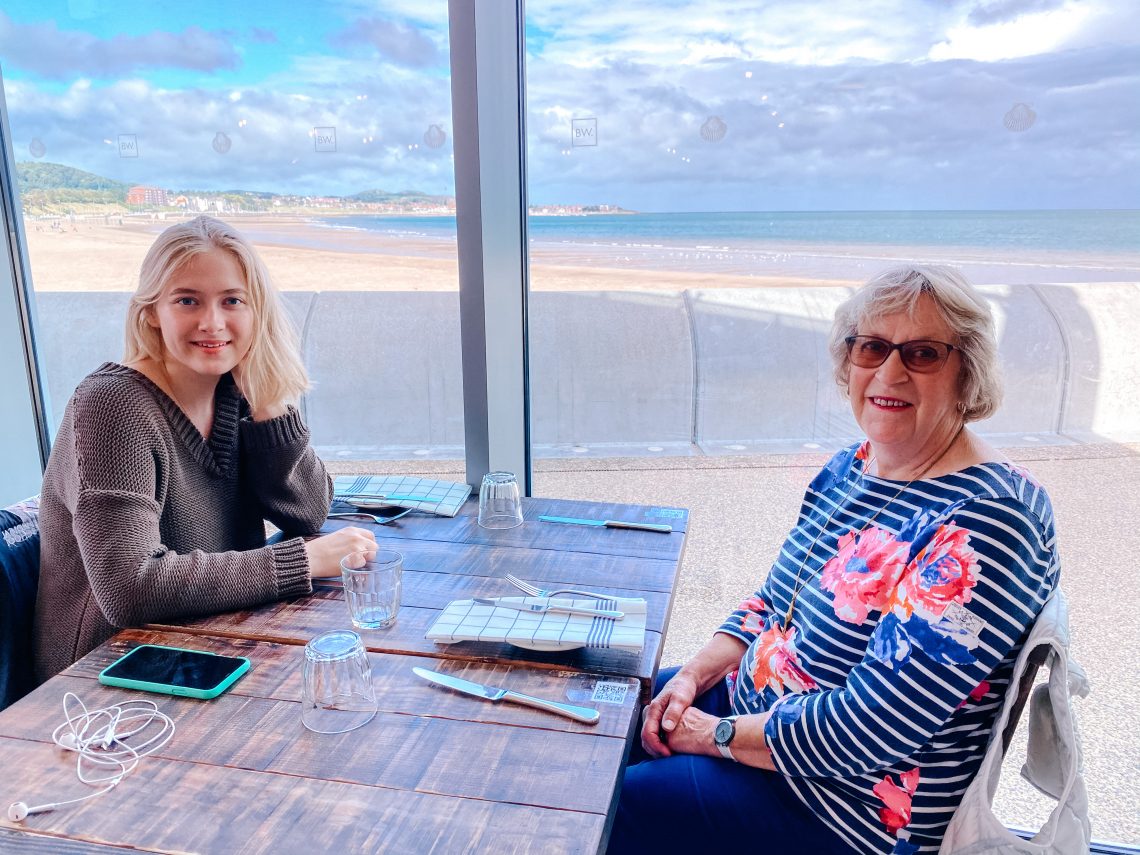 Bryn Williams at Porth Eirias, Colwyn Bay, North Wales
25th August 2020
I was back in my happy place last weekend – Bryn Williams' bistro at Porth Eirias next to the beach in Colwyn Bay, North Wales. This is definitely my favourite restaurant when I come back to this part of the world. With incredible views over the Irish Sea, I enjoy sitting by the window on warm sunny days and watching the beachgoers and dog walkers as much as on cold and blustery days, when the wind and waves crash on to the sandy beach.
My daughter, Emma, and I took my mum for brunch there last Saturday to celebrate her birthday. We have celebrated many, many birthdays here over the years for my parents, my parents-in-law and also my elder daughter Charlotte's birthday, when she turned 18 a few years ago and wanted to celebrate with her grandparents. We come for supper, lunch, breakfast, brunch and sometimes a quick coffee when we walk the dogs on the beach – you don't need an occasion, just a desire for good food and drink!
Our food was typically excellent – cooked perfectly using local food and the freshest ingredients. I chose the Mushrooms on Toast with Poached Egg, Emma went for the Eggs Royale and mum, the Eggs Benedict. Just look at that gorgeous yolk!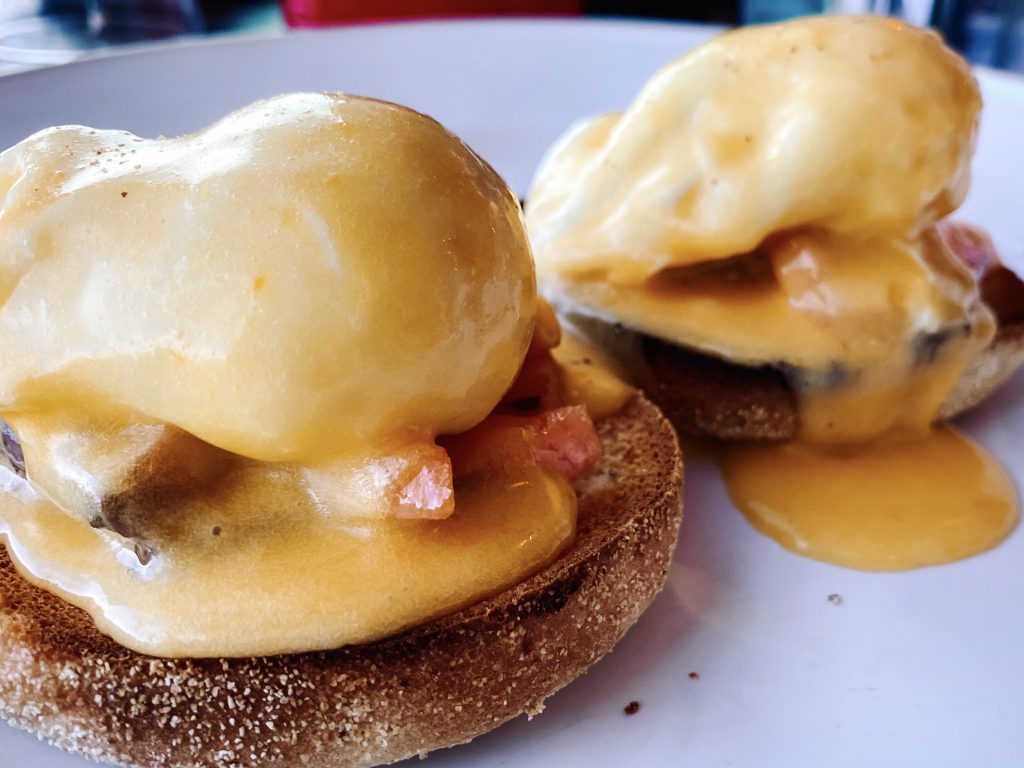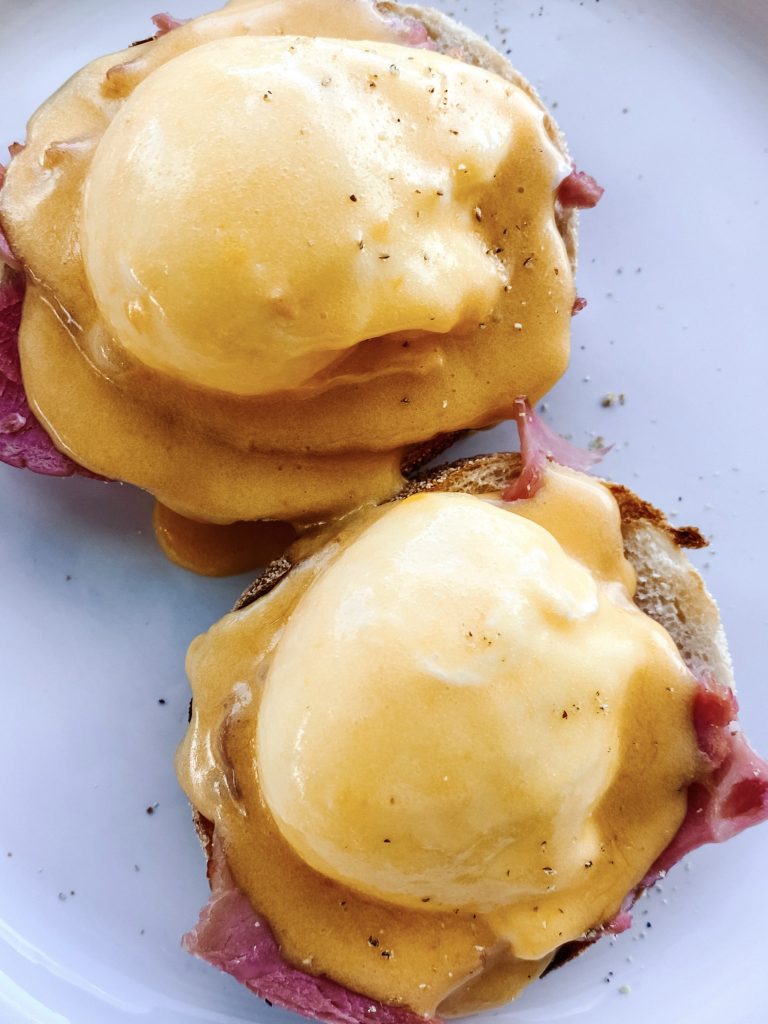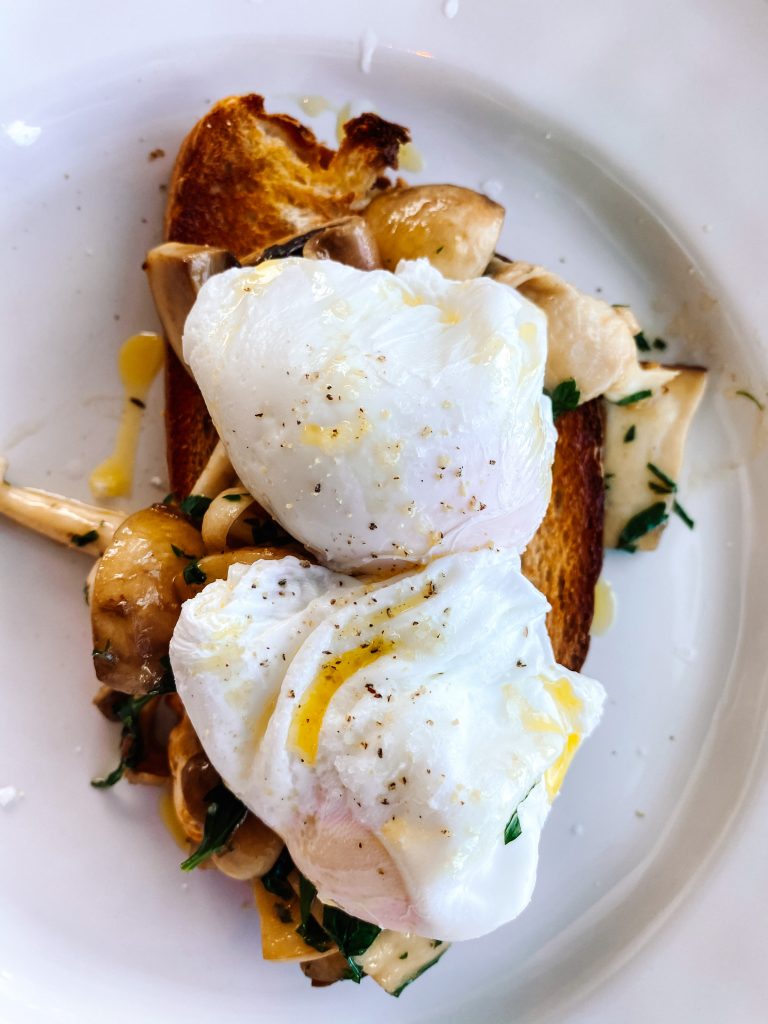 Emma and I had juice with our brunch and mum had tea. I ordered a delicious Latte afterwards and mum went for a fresh croissant with salted Welsh butter and jam – well it was her birthday! She was rather full afterwards. My parents often ended a breakfast or brunch with a pastry. Our girls call it breakfast dessert!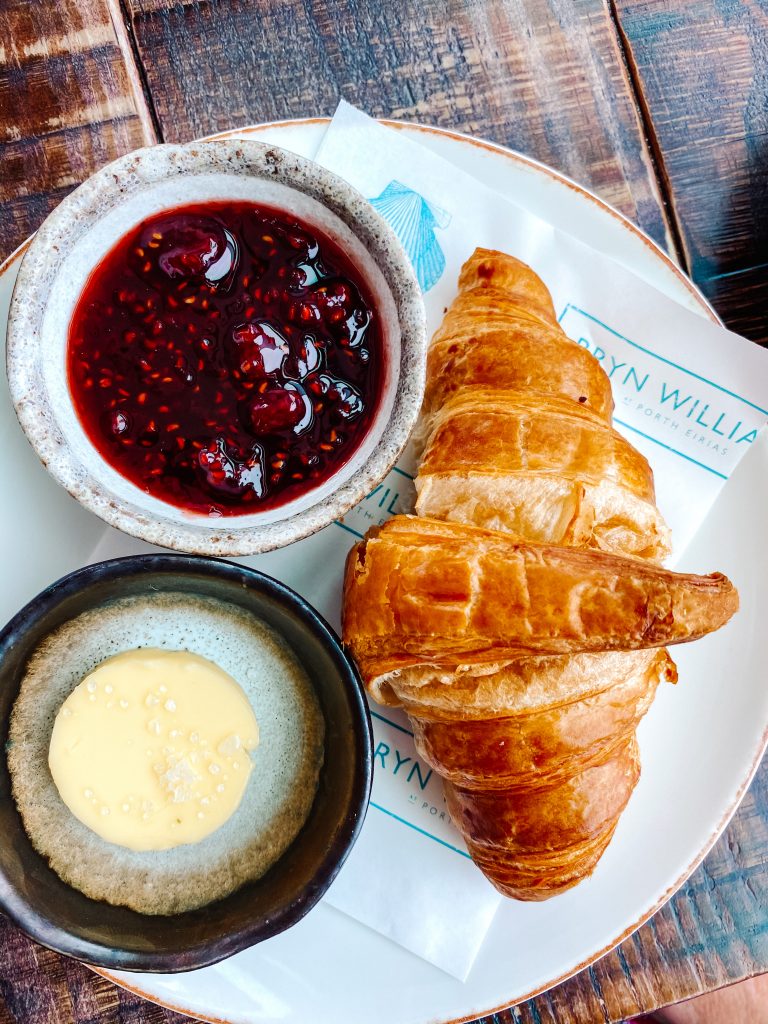 Service is friendly and efficient and I enjoy watching the chefs working in the open kitchen. If you are in the area, I recommend you make a point of visiting here. You will not be disappointed.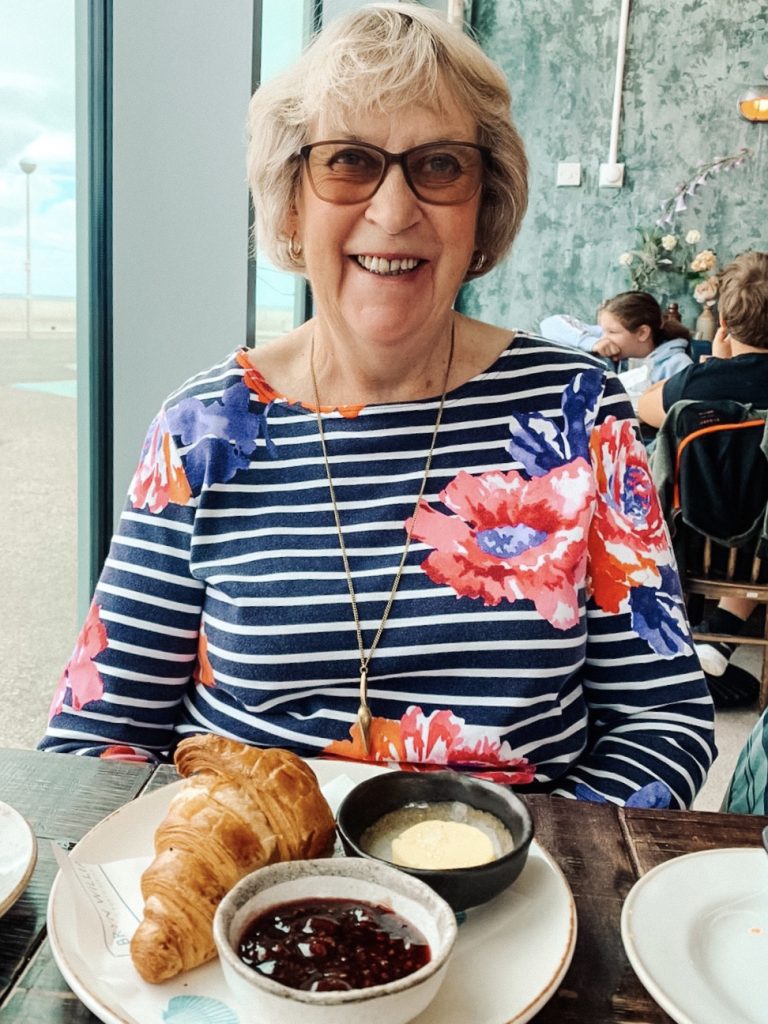 I love to eat out in all sorts of establishments from street food to 3-star Michelin restaurants. I am not a food critic. I am merely sharing with you, what I like and writing about what I find when I am there. The views are all my own and I receive no reward, financial or otherwise.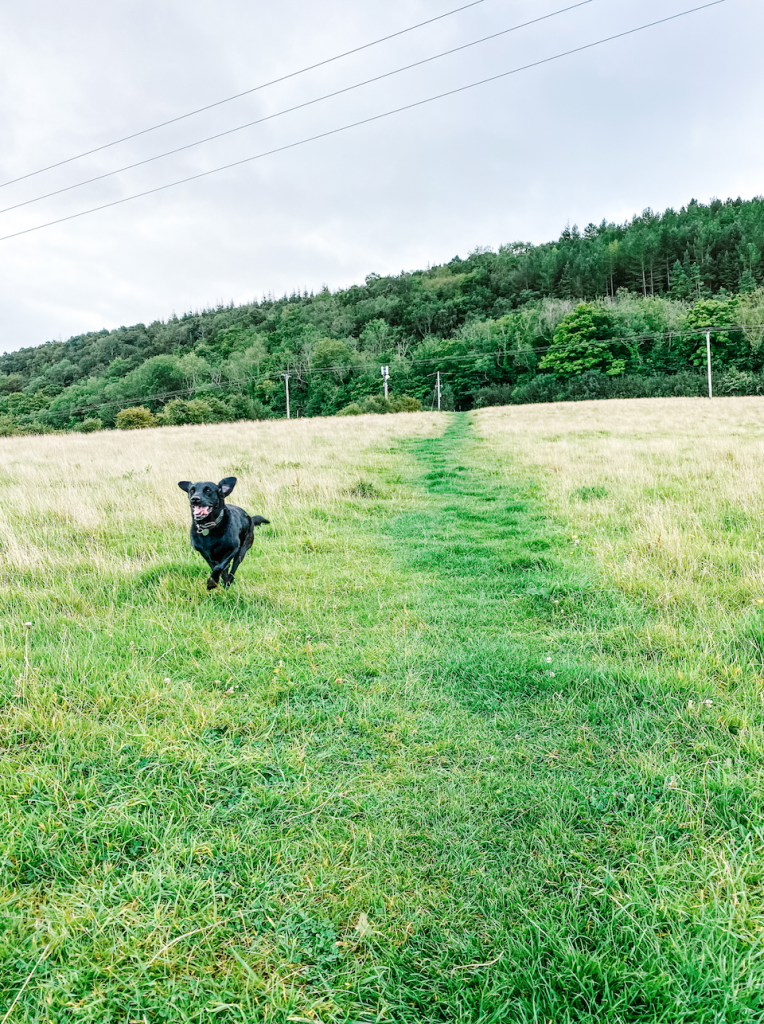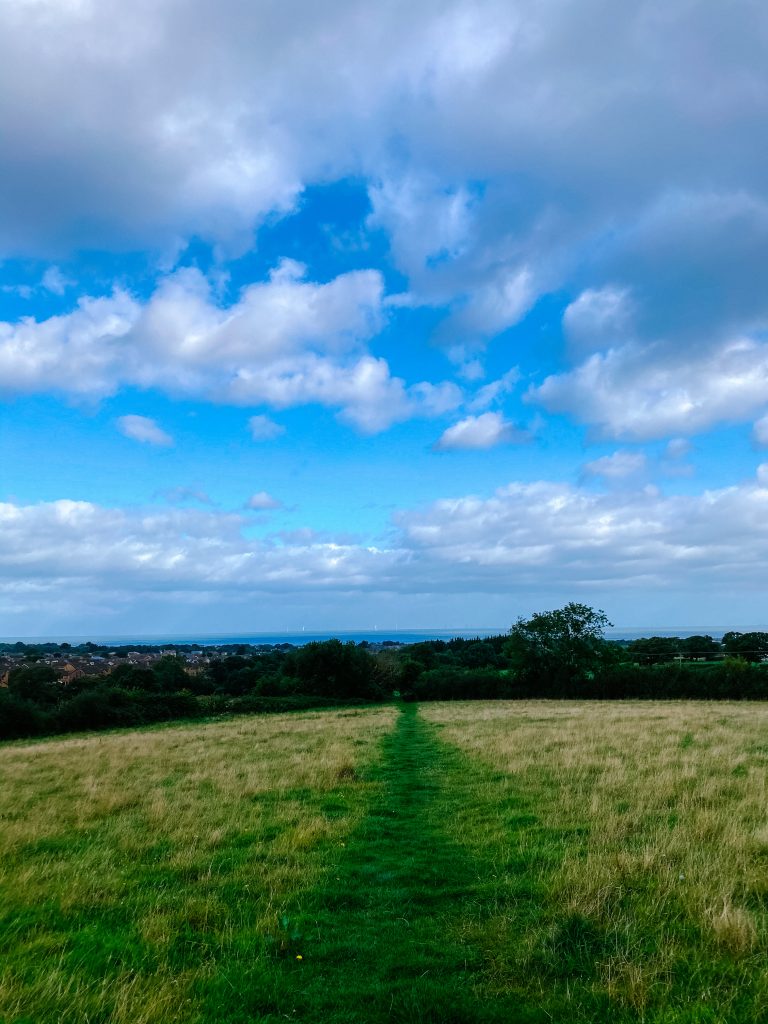 You May Also Like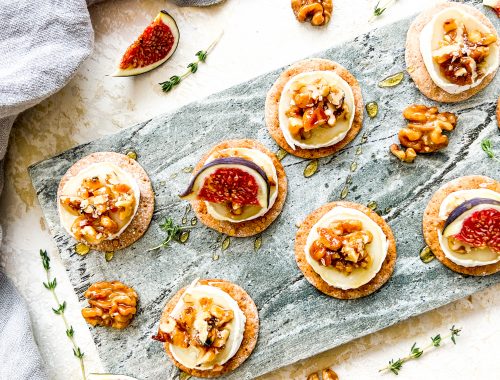 16th September 2022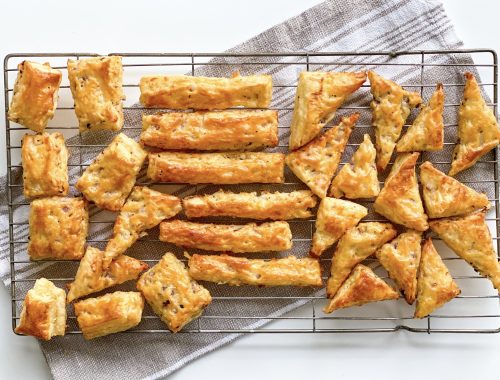 4th August 2021