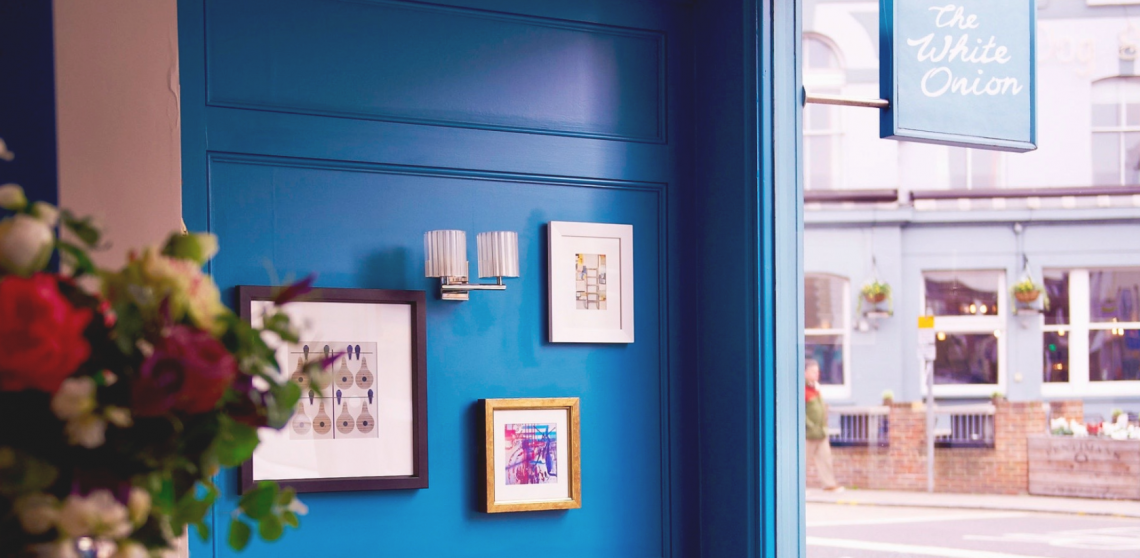 The White Onion Restaurant, SW19, London
20th July 2020
This area of my site has remained empty for too long! Owing to COVID 19, all restaurants and bars have been closed for the past few months so it was hugely exciting when we discovered that our favourite local restaurant, The White Onion, was re-opening its doors on 4th July 2020. I immediately booked a table on the 4th for Andrew and me and then another one a few days later when our girls could come as well. We had two fabulous evenings and outstanding food.
I have lost count of the number times we have eaten here; over the years we have visited with family and friends to celebrate new jobs, new schools, birthdays, anniversaries, exam results, degree results – you name it, we've celebrated it here. There have also been a significant number of evenings when the primary reason to visit was simply great food, a great wine list and excellent service. Smart enough to feel like a real treat but the friendly and comfortable vibe means you can really relax and simply enjoy the amazing food, wine and the company.
I would describe the food as modern french often with a fusion twist. The AA Guide describes it as 'inventive french food'. Menus from last week are shown at the bottom of this post and all menus cater for those who love meat and fish as well as vegetarians. A must in our house of weird and wonderful diets and likes and dislikes. Pedro, the Restaurant Manager, always remembers that Andrew can't bear cheese – a great personal touch and a relief for my fickle husband!
Cocktails
We started with some delicious cocktails. I can highly recommend the Chilcano de Pisco (Pisco, Lime, Angostura Bitters and Ginger Ale – not on the menu below), Charlotte loved the Wimbledon Royale and Emma asked for the Apricot Sensation albeit jazzed up with a tot of vodka. A great start!
Food
Between us we tried the Cured Fjord Sea Trout with Asian Salad and Ponzu Dressing (Andrew and I rated it so highly after our first visit, Charlotte had it in main course size when she came!) as well as the Courgette and Broad Bean Risotto with Rocket Leaves and Rocket Pesto, Cornish Cod Fillet with Crushed Vitelotte Potatoes, Stem Broccoli and Smoked Eel Velouté and Wagyu Beef Bavette with Duchess Potatoes, Creamed Swiss Chard and Madeira Sauce.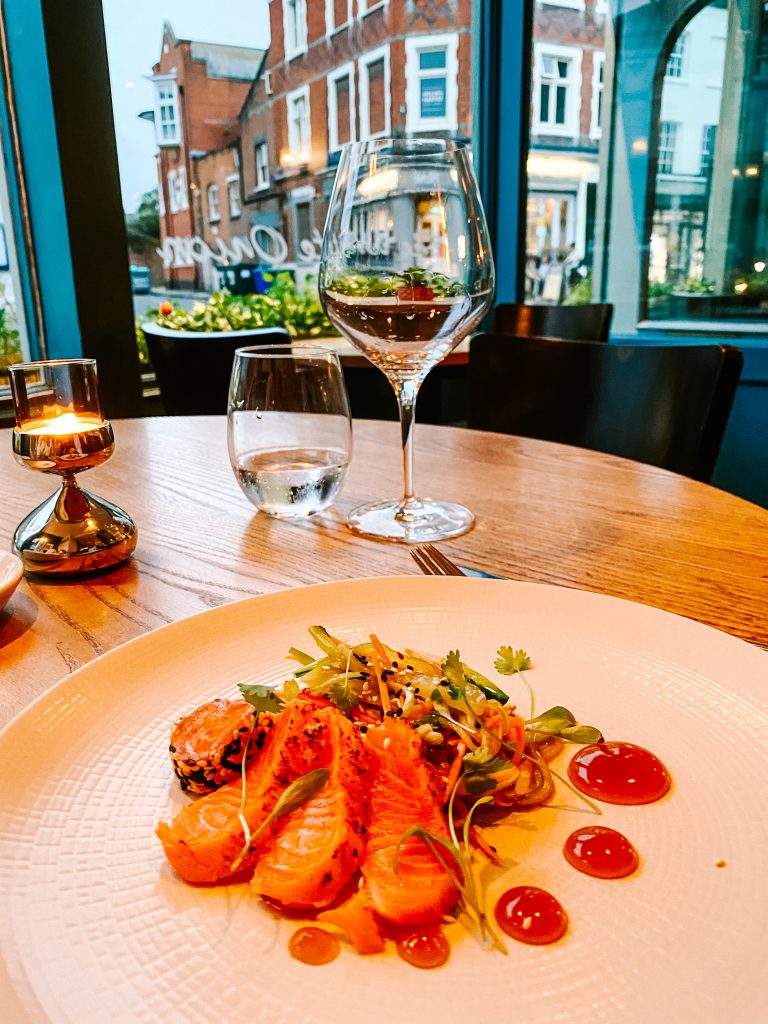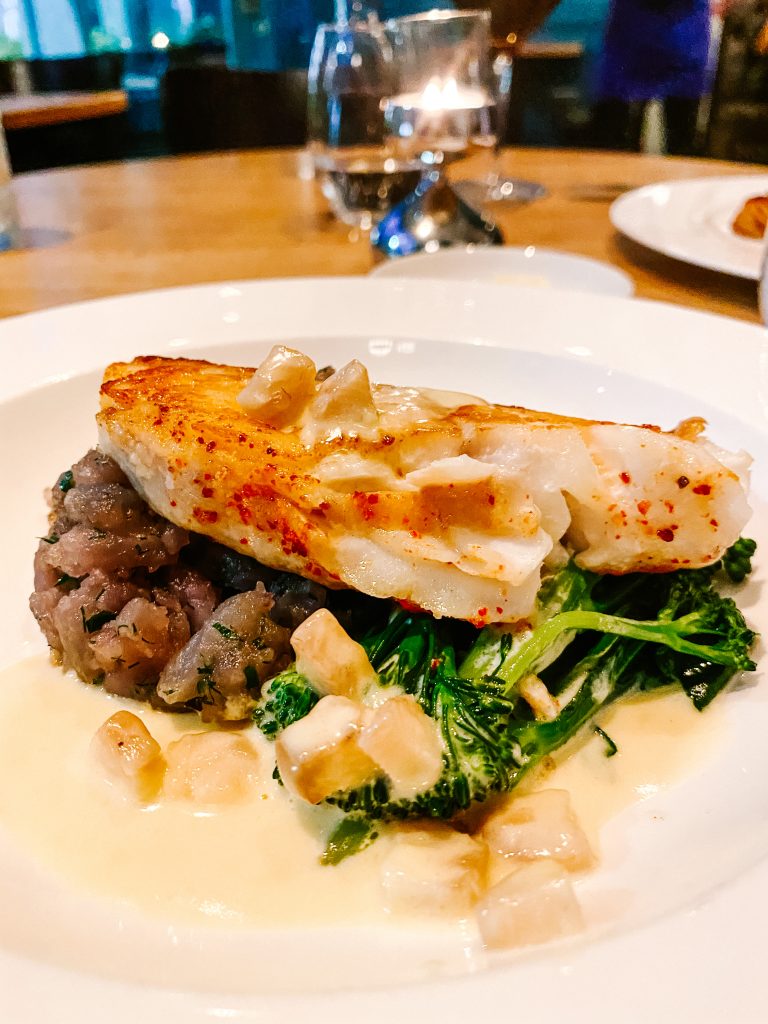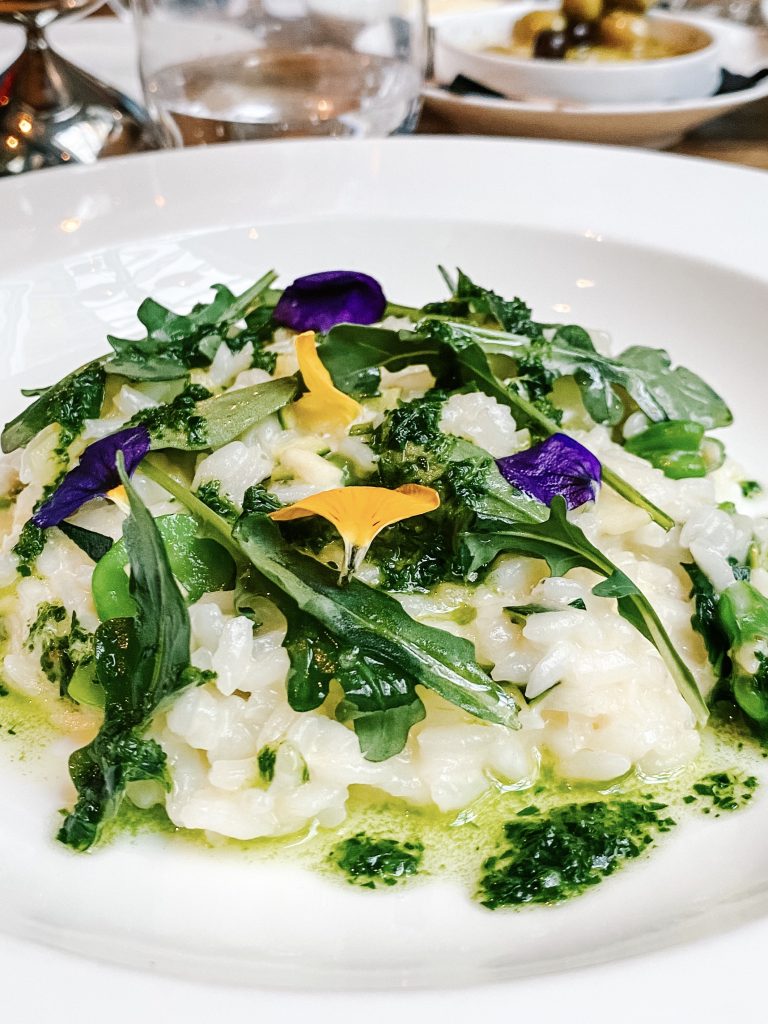 Wine
On both visits we ordered a bottle of Kooyong Clonale Chardonnay from the Tuerong and Balnarring vineyards on the Kooyong and Port Philip Estate in Victoria, Australia. (Yes we enjoyed it so much we ordered it twice!) We also had a delicious Petite Sirah from Bogle Vineyards in the Clarksburg area of California.
Desserts
There were three desserts on the menu – it would have been rude not to try all three! We couldn't possibly pick a favourite. Charlotte went for the English Strawberries macerated in Fraise des Bois with Strawberry Meringue, Vanilla Creme and Lemon Curd Ice Cream – all of her favourite things. Emma and I cannot resist chocolate so the choice was obvious: Chocolate Mousse with Hazelnut Sable, Citrus Crumble and Chantilly Cream – heaven. Andrew (he who doesn't like sweet things but can always manage a dessert!) had the utterly moreish Apple Tarte Tatin with Green Apple Sorbet.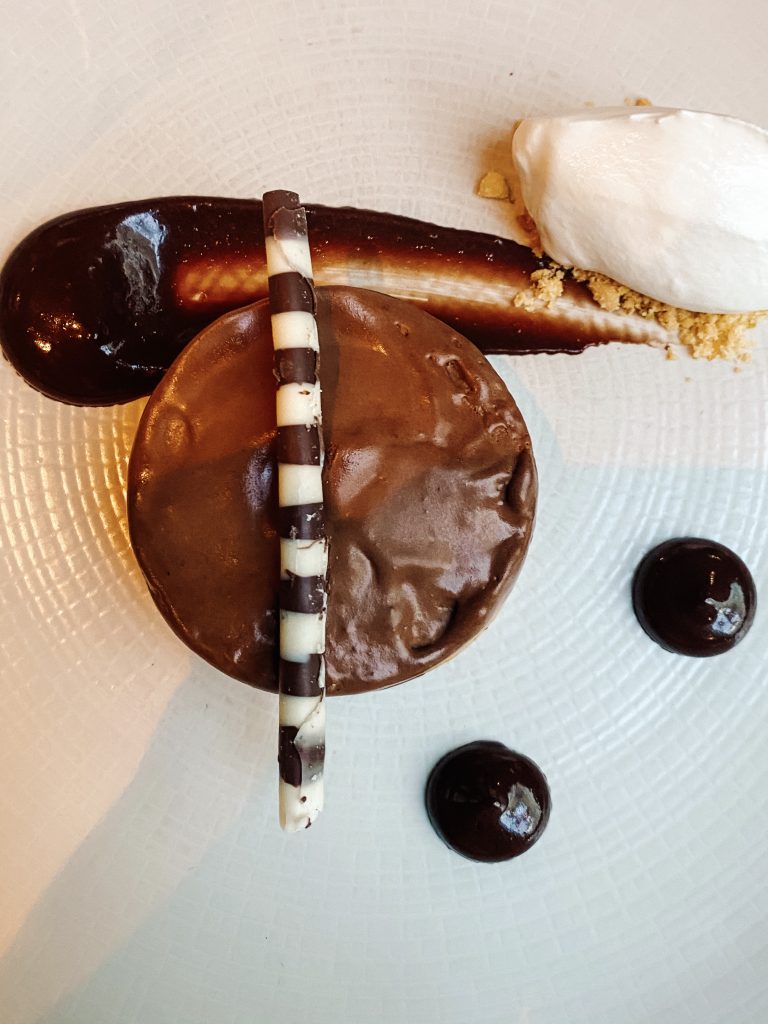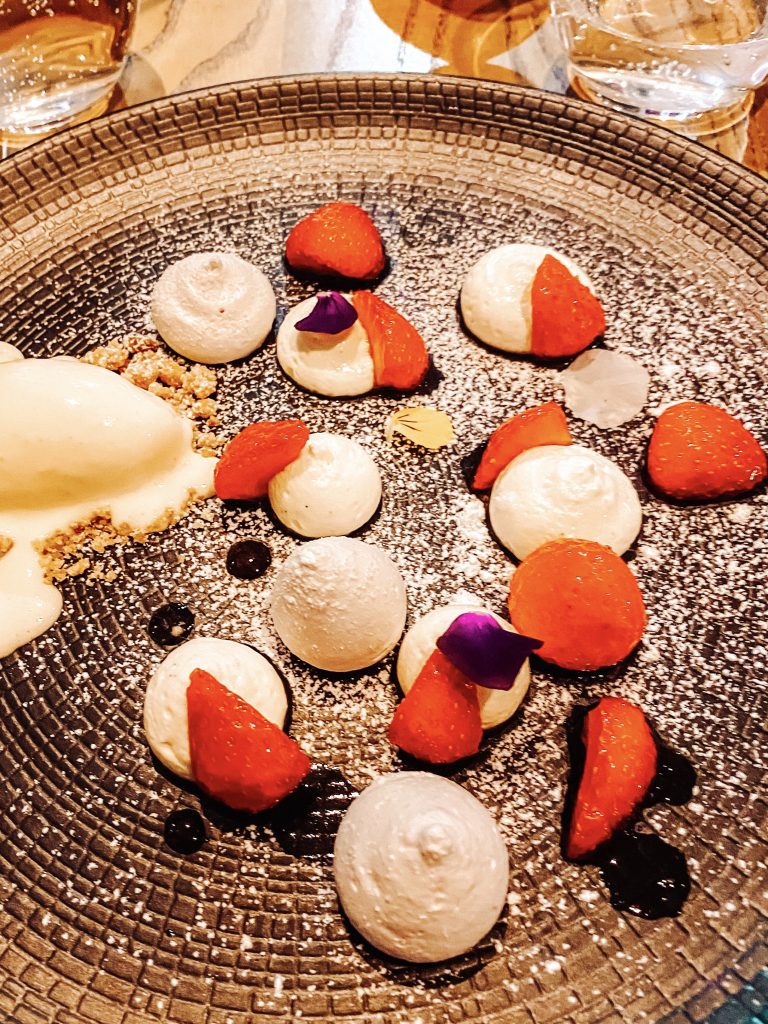 On our first trip we ended the evening with a couple of Espresso Martinis – one of my favourites. Andrew doesn't like coffee – but loves these! (Go figure!) A wonderful way to finish a meal. Alas, when we went with the girls we had an early start the following morning and a long drive so sadly didn't indulge! Next time!
Looking for a great restaurant in South West London? If you haven't visited the White Onion already then I highly recommend that you try it out. You can make a reservation here.
I love to eat out in all sorts of establishments from street food to 3-star Michelin restaurants. I am not a food critic. I am merely sharing with you what I like and writing about what I find when I am there. The views are all my own and I receive no reward, financial or otherwise.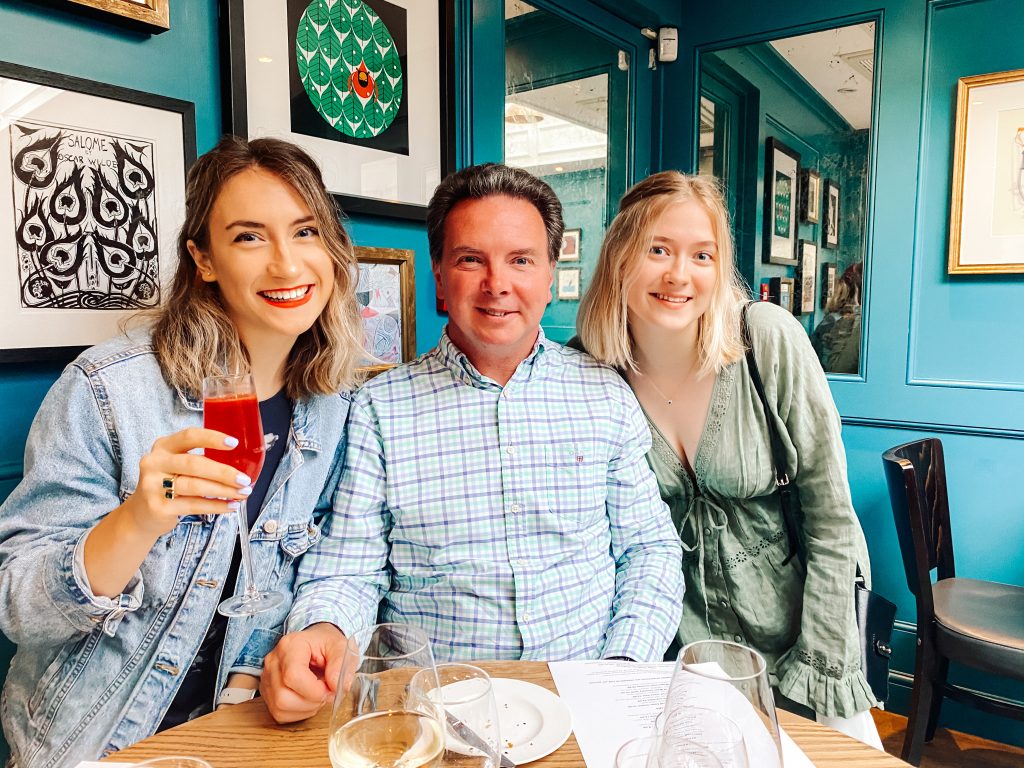 You May Also Like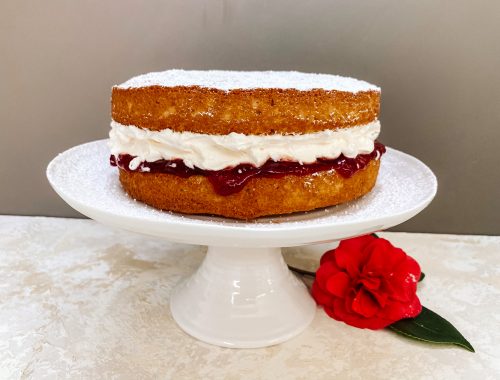 28th April 2020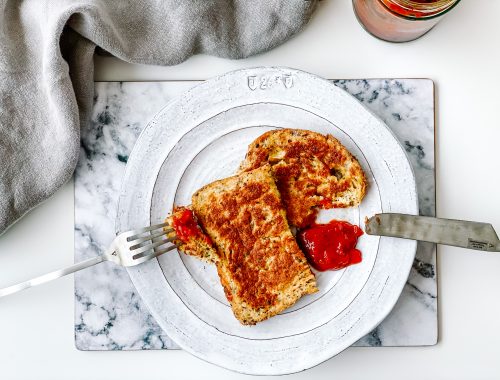 8th May 2021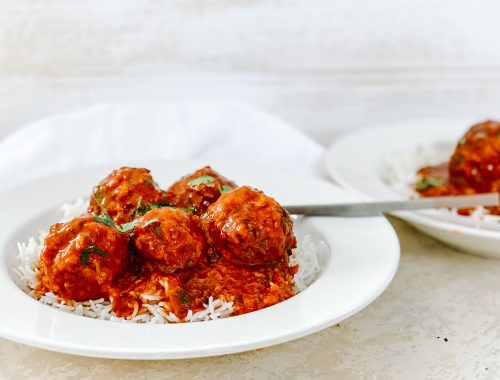 19th April 2021